BBVA launches Commerce360, a big data tool designed to support SMEs
BBVA is rolling out, in partnership with BBVA Data & Analytics, a new service for merchants, inaugurating a new way of banking: Commerce360, a web tool that turns anonymized and aggregate data from purchases paid for by customers with a BBVA card in a physical POS terminal into useful data for business customers. Through this application, merchants will be able to access a set of statistical indicators, describing the economic activity of both their businesses, their customers and the area in which they operates. This information will allow them to design plans intended to drive their businesses' and marketing strategies' profitability.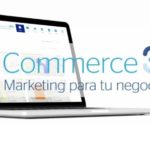 Commerce360 is a web tool that puts advanced business intelligence functionalities in the hands of all merchants that have trusted BBVA to deploy their POS terminal services in their businesses and who are interested in streamlining operations, plan marketing campaigns better and boost sales.
Commerce360 generates a series of graphs, analyses and suggestions that provide a more focused close-up of a business' local environment through statistical aggregate information. To log on to ecommerce 360 and access the monthly updates of their relevant data customers are provided with a personal username and password.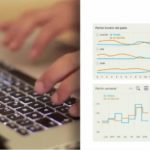 Example of data offered by Commerce360 to businesses
"With Commerce360 we put data technologies available only for large corporations within the reach of the SME. Thanks to this tool, merchants can gain a better understanding of both their sector and their customers, and ultimately make better decisions," said Elena Alfaro, CEO of BBVA Data & Analytics.
Carles Alsina, Head of Commercial Banking Customers at BBVA, noted that "BBVA's is the broadest and most complete customer service and solution portfolio out there, boasting not only applications that help streamline everyday management processes (smartpay, POS bonus, etc) but others that can help merchants grow their businesses."
With a market share of over 15% in the business segment, BBVA is aiming to deliver on its yearly targets of adding 100,000 new merchants to its SME customer base and grow its POS invoicing volume 25%, through a its growing product and service portfolio, which now includes Commerce360.
BBVA Group, a pioneer in the use of big data technologies
BBVA started working with BBVA Data & Analytics on the tool over two years ago, which was initially rolled out in 300 establishments across Andalusia. With the official nationwide launch, any business customer in Spain with a BBVA POS terminal will be able to enjoy the service. Merchants who have already used this tool highlight the new opportunities for improvement that it brings to their businesses.
BBVA Group, a pioneer in the use of big data technologies, puts its wealth of expertise and knowledge at the service of its customers through this new tool. Also, it aims to help society enjoy the benefits of the digital transformation process that it started pursuing more than a decade ago, thanks to which it has been able to secure a leading position in the new digital ecosystem.
The analysis performed by BBVA Data & Analytics is not only particularly useful for businesses, but also has an impact on the real economy, as the increase in the activity in the businesses and services catering to the hospitality and tourism industries can contribute to generate employment and boost GDP growth.