Big data, apps and blockchain: the innovative technology revolutionising the property sector
In recent years, the term proptech (technology applied to property) has become popular across the various strands of the housing market. The emergence of startups using tech tools like big data and artificial intelligence, as well as the inevitable digitisation of countless traditional companies due to the Coronavirus crisis, has laid the foundations for this sector to be reinvented.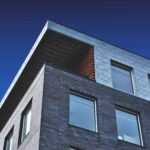 The future of the real estate sector is being built with technology and innovation. Finalising the rental of your next home online or visiting a house thousands of miles away using artificial intelligence (AI) is no longer the stuff of science fiction. The industry is changing, and it is doing so thanks to the proptech market. This new concept is already coming to the fore, with a diverse range of companies offering innovative services.
As with other markets, the Covid-19 crisis has acted as a major trigger for such companies to be able to realise their full potential. "The pandemic has allowed many proptech firms to prosper", confirms Anna Puigdevall, co-author of the book 'Proptech revolution' and General Manager at Catalonia's Professional Real Estate Agents Association (API).
The proptech map drawn up by the same organisation puts the number of companies of this type in Spain at 514. Of these, 296 focus on B2B or B2B2C property deals.
Being fresh and adopting processes in an agile fashion are some of the features of these emerging companies. In Spain, they enjoyed investment of €856 million during the second half of 2020 and the first half of 2021, the second largest investment figure in the world. With the help of some experts from the ecosystem, we offer an analysis of the proptech world and the challenges and opportunities it faces.
Digital tools for a traditional market
To talk of this new sector is to talk of new technologies - artificial intelligence, big data, virtual reality, apps and blockchain are some of those already in use and offering great promise for the future.
A market as traditional as real estate is using these technologies to modernise and incorporate solutions that simplify processes and save costs, in particular. This is the case with Lucas, a startup supported by the BBVA Open Innovation ecosystem, which was formed with the aim of making it easier to buy a home through renting. "Technology is the best tool to educate the market, and it allows us to offer opportunities in property", claims Steven Aitkenhead, founding partner at Lucas.
"Digital tools allow us to be much more operational and to act faster"
The startup WaiWai also knows the importance of technology to the property sector. They use AI to enable potential home buyers to get the best search results based on their needs and interests, without having to get bogged down in endless searches.
Indeed, time savings are one of the immediate benefits of applying technology to the property market. Where BBVA is concerned, for years the bank has been exploring the use of technological solutions like BBVA Valora. Among other services, this digital tool allows users to assess whether to buy a house or rent it, by gathering information about the home.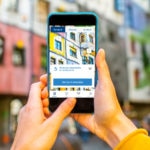 "Digital tools allow us to be much more operational and to act faster", maintains Sonia Bentué, Sales Director for Spain at Unlatch. This French-born company landed in Spain in summer 2021 with the aim of digitising the process of selling new build homes, as the tool facilitates collaboration between the various teams involved in the marketing process. At present they have over a dozen developers on their books.
Gracia Cardona, CEO of Decotherapy, thinks along the same lines. Her company was founded on the basis of a "greater interest in interior design and décor in Spain". The company is also focused on digitising the management processes for each project, for example monitoring stock levels and reducing delivery times.
Integrating technological tools is at the core of these companies today, and it is always present in their roadmaps. For instance, for the top executive at Decotherapy, their plans for the future include employing tools like AI to help clients choose a decorator or interior designer according to their budget, location or personal tastes.
New opportunities for estate agents
We've all used web portals and apps like Idealista or Fotocasa. Finding the perfect home is not just about accessing these platforms, where it's already possible to take a stroll around the rooms via a 3D tour, but also contacting estate agents who can guide clients through this process. Technology is also starting to make a mark on this part of the industry thanks to solutions based on big data.
Through platforms such as the one created by Unlatch, professionals in this market can work in a simpler, more effective way, as well as offering clients a far more comprehensive service. "Estate agents who identify a client's needs and are knowledgeable about the new services in the proptech market are well placed to prescribe better solutions", suggests Anna Puigdevall.
This is a breakthrough that benefits all parties. Industry professionals get to have satisfied customers, buyers and sellers enjoy a more comprehensive service, and the startup gains a proponent in the form of an estate agent.
In fact, despite the doubts that may arise from integrating technology into the property sector, there is still an emotional element involved, and that won't disappear. Sonia Bentué believes that it is "fundamental to maintain personal ties, as customers are increasingly appreciative of a personalised relationship".
Proptechs without borders
Another of the main features of proptech companies lies in their international perspective. According to the latest data from the API, 33% of companies are planning to expand far beyond their borders.
In Latin America, Alquilando, a startup dedicated to simplifying rental processes, made the leap from its native Argentina to Colombia in 2020. The company has come to represent this delocalised vision that proptech firms have, and alongside BBVA it has carried out pilots in both countries to gauge market interest in this kind of digital tool.
"There are very strong synergies between the Latin American and Spanish markets."
These kinds of companies in Latin America are also enjoying particularly good times. Investments in companies like Aptuno, which provides access to rental platforms on its site, and GoJom, a solution that "accelerates" the purchase and sale of property, are some examples of this.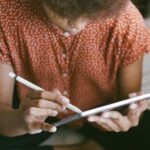 Following these developments, Anna Puigdevall notes that there are "very strong synergies" between the Latin American and Spanish proptech markets.
Sector consolidation on the horizon
Given how proptech companies are evolving, we have to wonder what future awaits these kinds of businesses. In terms of technology, big data has taken off and is already being used regularly by companies in the industry. The possible uses of blockchain systems and the appearance of transactions using cryptocurrencies are other emerging trends in the market.
But the real estate sector also plans to expand into other innovative environments, and its presence in the metaverse is already a reality. Tokens.com paid out the equivalent of over €2 million in the cryptocurrency Mana to buy a 500 square metre virtual space in Decentraland.
The type of technologies applied and the new environments in which they can grow are not the only drivers propelling the proptech industry. Collaboration is also key - the large number of companies involved will result in a consolidation of the market where companies will come together and merge in order to keep evolving.
Lucas, the startup given a helping hand in the BBVA Open Innovation programme, is one example of this trend. In 2021 it was acquired by Kodit.io, a company that uses technology and artificial intelligence to buy and sell property. "The merger with Kodit.io has increased our ability to grow faster", says Aitkenhead.
In this context of growth, collaboration and innovation are key elements for real estate firms and proptech startups to rely on for tools and technologies that help them scale their projects.
Mergers aside, the explosion of the proptech market has succeeded in making digitisation and the use of technological tools the cornerstones of any real estate project. The floodgates have been opened, and we can now envisage a future in which acquiring a home is not linked to dry, complex processes but to more agile, dynamic and accessible methods.