Our car registers a ton of data: speed, routes, gasoline consumption. Data that is useful to us now but that in the future will be applied within a larger ecosystem of big data where all this information will be used efficiently to improve our security and to drive more efficiently. The time is yet to come, but we will give you the keys to knowing everything that will be seen in the coming years.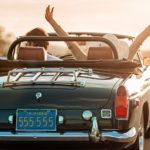 We live in a society of communication and a connected world. This goes beyond what might be called the information society, because as citizens and users we have already gone beyond just receiving and consuming information, but also generate it, whether directly or inadvertently.
This easy to see if we stop to think of the number of people who have a smartphone with internet connection, wherever they are, or that have profiles in social networks like Twitter and Facebook, where all types of content can be shared instantly. And, surprising as it may be, communication and connection have also reached cars.
Big data in cars: security on the road
The concept of the connected car has only been taken up recently, and to understand it we can associate it with the smartphone, which is more familiar to us. We are talking about a car that not only receives information but that can also transmit some.
However, while take-up on phones was very quick, in cars it will take a little longer because of the slower rate at which they are renewed, it taking as much as ten years for a car to be changed and for a new one, fitted with the required new equipment, to be acquired.
The new possibilities that connected cars will bring us are still being researched and tested in experiments. The main goal pursued is to improve traffic flow and security. Basically, we can speak of three types of connected car.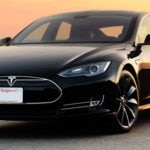 The first is the car connected to internet, and nothing more. This is like a phone or tablet with mobile internet connection. It is possible to search, read news, send messages, listen to music online, etc, but without any utility other than what is exclusively private, i.e. for users who want to surf the internet.
The second is the car that communicates with other cars. Internationally, this is known as C2C or Car To Car communication. This does not have to correspond to a car that allows us to surf the internet, but it does mean that the car has to have a wireless connection, whether short-range Wi-Fi or long-range 3G, 4G, or the like.
It is important to understand that this communication between cars does not imply any user or driver intervention: it will occur automatically at all times, following routines that are programmed for specific purposes, while we drive as usual without having to think to think about it.
For example, thanks to car-to-car communication, when a vehicle is in an accident it sends notification to cars nearby, so that as they approach the site of the accident it is known in advance that a broken down car is at a standstill in such and such a place.
At that moment it will suffice to show a message to drivers, for example on the onboard computer screen or on the screen of the GPS navigation system that is connected, so that they receive the information at the right time and so avoid any bad surprises or mishaps. This is just one example, but there are many more possibilities.
A lot of work ahead, but with ambitious goals
The third is the car that communicates with the infrastructure. Internationally, this is known as C2I, or Car To Infrastructure communication. Again, this could be confused with the fact that the car has an internet connection, for example to search Google, but this is not the case. They are two different things.
As with Car To Car, the vehicle must have some wireless connection system, which in principle should be long-range. And also like Car to Car, the communication between car and infrastructure is automatic, at all times and without driver intervention.
Thanks to this system of communication between car and infrastructure, the vehicle receives information in real time, indicating where there is a traffic jam, or that it is raining further ahead, or that there is road work, or any other information that can improve safety.
Furthermore, the car not only receives what the infrastructure sends but, the communication being two-way, it also send information to the infrastructure. If the traffic control center has no yet been informed of a traffic jam, the fact that several cars send data indicating a drop in speed, or even that they stop intermittently, in a certain place, serves to let the infrastructure know that a jam is occurring.
The data usually sent is meant not to compromise the driver's privacy, and the aim is to guarantee that this is protected, the data being processed anonymously and only for statistical or computational purposes. Work is still under way on future laws to regulate these concepts clearly, but the objective seems to be fairly clear.
The type of data that the car sends to the infrastructure basically refers to speed and position".
The type of data that the car sends to the infrastructure basically refers to speed and position, but there are also specific incident messages (for example, accident, breakdown, etc). To send this information, the car must have a GPS module and a wireless connection module, for example a sim card or mobile data connection.
Just with the speed, for example, it is possible to know if there is a traffic jam, because cars are moving at a slower speed than is normal on that road.
The position is important in order to know where a vehicle is at a given time and what things may affect it. For example, in the communication between cars, with information on position, as we approach an intersection with poor visibility we can receive a message for precaution on the onboard computer, indicating that another vehicle is approaching from the side street to our right.
In the end, processing all this data is fairly complex. Let us consider the case in which all the cars on our streets and highways are equipped with systems of communication between vehicles and the infrastructure.
A big computing center will be required, in order to receive and process all the data at every moment. Here, in the end, we are talking about millions of pieces of data. In this big computer the data can be used for many purposes. In fact, some experimental cases already exist, for example for traffic control.
As each car, independently, tells us where it is, where it is going and at what speed, we can overlay this information in real time on a map of the city and quickly see which streets have more vehicles, on which streets traffic is moving slow or fast, and so on.
Furthermore, it is not only the data sent by vehicles that is processed, but this is also matched with data banks, with basic infrastructure data, like a road speed limit of 120 km/h, the number of lanes, the date and times and with historical data. Thus, what is going to occur can be foreseen, for example that a traffic jam is about to start or even that there is a very high probability of an accident occurring.
Let us suppose the control center sees that there is an increasing number of vehicles on a certain highway. In this case, it can be anticipated that a traffic jam will occur and messages can be sent directly to cars to take an alternative road, and thus distribute the traffic in an optimized way on several roads. Similarly, traffic signals can be used to regulate the flow of cars, or information panels can provide variable information on highways.
The concept that encompasses handling and processing large amounts of data, to be used for determined ends, is what is usually called big data.
The concept of cars that are connected, and that communicate with each other and with the infrastructure, is one of the lines of work and development currently being pursued by the different automakers and by universities and government administrations, with the aim, as we have explained, of this being implemented as standard in the not too distant future to make traffic more efficient and secure.