"Our development platform allows us to build global applications for the entire Group"
José Luis Elechiguerra, a chemical engineer, born in Mexico and with more than 12 years of experience at BBVA, recently took on the role of the Global Head of Engineering and Organization at the BBVA Group.
Recently arrived from BBVA USA where he was in charge of the Client Solutions area, Elechiguerra has accepted the responsibility of being the technological enabler for the bank's strategy. The way he sees it, without technology it is impossible to talk about sustainability, or helping customers make the best financial decisions, or any other objective set by the BBVA Group. His greatest challenges include consolidating the global application development platform, continuing to explore the potential of cloud computing, helping to make data available to be a smarter bank, and further developing the agile work model so that it expands across the entire organization.
All of this, while continuing to watch the major digital competitors and fintech companies in the rearview mirror - from whom he has learned that banks must be faster in responding to customers' new demands, as Elechiguerra explains in this interview.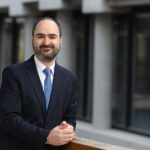 Q: What lessons would you underscore from your time in the U.S., where you were in contact with some of BBVA's most innovative projects?
A: The U.S. is the largest financial market in the world, but just like China, it is also the country where the most disruptions are generated.
The U.S. financial ecosystem has grown significantly. It is not just large groups or fintech companies that are participating in specific aspects of our value chain, but also big tech is starting to focus more on the financial world - especially on payment methods.
Thanks to my experience in the U.S., I have realized how important it is for banks to be able to respond to customers' new needs in an agile and innovative way. And without a doubt, that means transforming the technology.
Technology has always been a fundamental part of the banking business. But recently, the development and transformation of technology has accelerated. With the development of the internet and cloud computing, technological changes take place at an exponentially faster speed. That means that financial services must also pick up the pace.
Q: In this new stage you are starting as the Global Head of Engineering and Organization, what are your main objectives?
A: One of the fundamental goals of the Engineering area is to make the business strategy technologically possible. In other words, accompany the bank's units, not only in carrying out their everyday activities so that the bank is operational every day, but also in developing their projects.
Therefore, the first objective entails helping the other bank units to be capable of achieving their strategic objectives. How do we do it? To a large extent through project development.
A second, very important, objective is related to the fact that Engineering is the quintessential productive function in the bank. We not only manage the bulk of banking operations, but we also manage technology operations. In this sense, we have to guarantee that the bank's day-to-day operations are efficient, reliable and secure.
And the third objective is the transformation of the Engineering function itself. If Engineering does not transform, it will be very difficult to contribute to the transformation that the bank needs and our customers demand. And therein lies our main challenge for the coming years, which entails making use of the platform we have built over the past few years and increasing its adoption and use.
Q: What is your assessment of what has been done so far to build a global platform? What still needs to be done?
A: The technological reality of any bank is complex. In other words, the starting point is an ecosystem with many different infrastructures, with architectures that have been rolled out and accumulated over the years. This greatly conditions the way we do things and the speed we could have in the future. We cannot distance ourselves from reality.
In recent years, the Engineering and Organization team has worked on building a platform based on more modern technologies that allow us to progressively aspire to achieve our goals.
First, this platform makes low cost processing easier - in other words, the infrastructure on which the platform is based has a lower unit cost than our previous infrastructure.
Second, as it was designed for software development and to facilitate the work of the Group's 12,000 developers, it is a platform that has more tools and a higher level of automation and security. Therefore, its adoption also means that we can acquire higher levels of productivity and quality in all of the everyday work related to software development.
And finally, due to the way the platform was designed, it makes it possible to progressively build applications, and application parts that are more global in nature. The platform allows us to roll out the parts we need to aspire to develop global applications.
We have worked extensively on building the platform and now it's time to increase its adoption and use. We also recognize the challenges posed by the transformation of our current infrastructure and technology, which is where we currently do the bulk of our activity.
Q: Cloud adoption has been decisive in the digitization of BBVA's business, especially during the pandemic, as it allowed us to to continue offering the same level of service to customers and made teleworking possible. How do you think this technology will impact service provision?
A: Our strategy includes having a hybrid cloud, and also, multi-cloud. We initially created our own private cloud and have been progressively integrating parts and components to be increasingly capable of working on public clouds and having more flexibility.
Without a doubt, computing in public clouds is a fundamental component in the transformation - not only because it lowers unit processing costs, something very important when the transaction volumes grow significantly from customer digitization. Also because, apart from complying with the highest security standards, it allows us to access services that add value and to aspire to build solutions that leverage more intensive use of data. The latter is very much aligned with our strategic goal to help customers improve their financial health. In short, hybridization with public clouds is a fundamental part of our technology strategy.
Our strategy includes having a hybrid cloud, and also, multi-cloud.
Q: Another one of the bank's trends has been the signing of major global partnerships with technological suppliers like Cisco, Red Hat, Amazon Web Services and Google. What do these global agreements provide BBVA?
A: I think betting on alliances with technological partners has been a major strategic success. Not only because they make it possible to influence their own road maps - as they have the ability to transfer what is important for the bank and also relevant for them - but because they make the collaborative efforts robust and allow us to move forward in a more decisive manner and access capacities we would not typically have available without these alliances. It is a very successful and sensible strategy.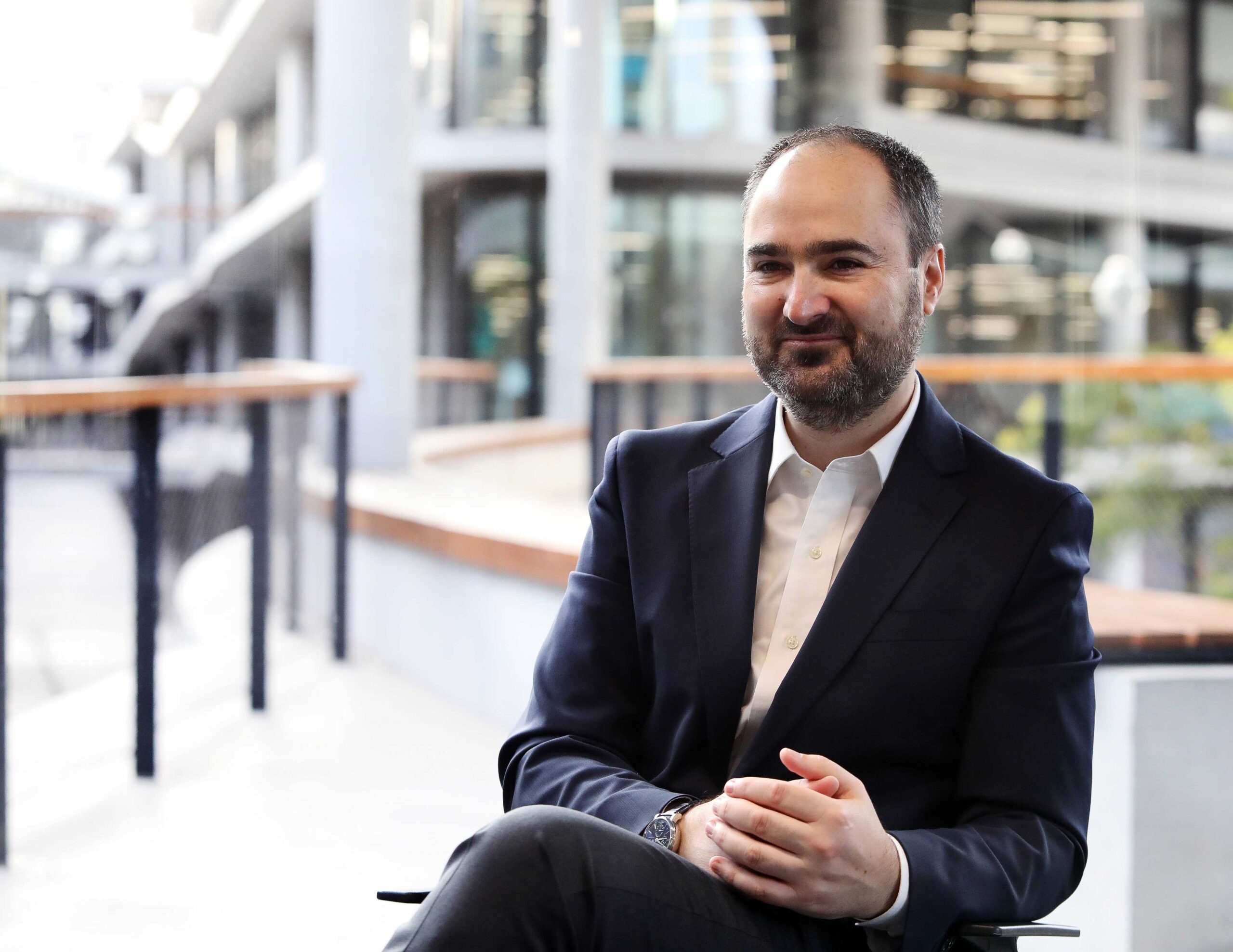 José Luis Elechiguerra, Head of Engineering & Organization at BBVA - BBVA
Q: Data is another one of the Group's strategic priorities to accelerate its digitization. What role does Engineering play in advancing the use of artificial intelligence in all business areas?
A: The role of the Engineering area is essential in this field. Data resides in systems, in applications, and therefore, the availability and exploitation of data has a very important technical and technological component.
In order to allow data scientists to do their work appropriately, they need data to be accessible, available and of quality. And Engineering plays a fundamental role in both aspects.
The symbiosis between Engineering and the Data unit is absolute. BBVA is promoting an Ops data model that precisely involves the creation of multidisciplinary teams in the data field, where data engineers and data scientists work hand-in-hand.
In order to allow data scientists to do their work appropriately, they need data to be accessible, available and of quality.
Q: ¿And in sustainability? How can Engineering and Organization collaborate on the goal of creating a more sustainable future?
A: Engineering can contribute to sustainability on multiple dimensions. First, with the capacity to measure our impact on accompanying our clients in their transition toward a more sustainable future. Also, in addition, by building solutions and products that help us in this transition.
And without a doubt, another dimension would be our own internal challenges; in other words, how to build a more sustainable Engineering area, which is very much tied to the optimization of our processes so that we decrease the bank's carbon footprint.
Finally, sustainability is intimately connected to innovation. And innovation, in turn, to science and technology. In this sense, Engineering and Organization plays a very important role.
Q: Another one of your new responsibilities is changing ways of working through agile methodologies. Now that all of the bank's central services have been adapted to these new work methods, what are the next steps?
A: We have taken significant steps forward in terms of agile methodologies, but a lot of work remains to be done so that the model and the work methods permeate throughout the bank and our everyday work.
In Engineering, we continue working to support the different units so that our level of maturity in the understanding and adoption of this model becomes higher. As our maturity increases, we will have new opportunities in terms of organizational optimization.
Change management is not over. We have launched our new organization. We haven't been living with it for long and we have to mature. In Organization, we also have to help do a retrospective exercise that entails identifying what has worked, what hasn't worked and the adjustments we have to make. Evolving is also very agile.
In Engineering, we continue working to support the different units so that our level of maturity in the understanding and adoption of this model becomes higher.
Q: To conclude, what technologies will be key to the future of financial services?
A: Blockchain is definitely a technology by which financial services will be highly impacted because blockchain is intrinsically linked to a series of characteristics that are tremendously important for the financial sector like the concept of data immutability, traceability and security. Blockchain uses high levels of algorithmic cryptography, which is very important in financial services.
Similarly, I think that we have not yet seen everything we are capable of extracting from cloud computing. And although it is still very new, I think that where we will eventually see a very significant impact is in quantum computing. Its capacity for disruption will be very relevant in processing capabilities, which means greater use of data and information that will allow everyone to build much more sophisticated solutions.
Also, in the world of artificial intelligence, we will start to see very relevant impacts. For example, natural language processing is an increasingly compelling reality and will change the way we interact with technology. In this regard, we will continue seeing very significant advances that will help us to transform the financial sector.