José Manuel González-Páramo, BBVA's head of Global Economics, Regulation and Public Affairs, presented the bank's blockchain strategy at the IIF's meeting in Washington before regulatory officials of the finance sector. A strategy based on a pillar called the three E's: Execution, Ecosystem, and Experience.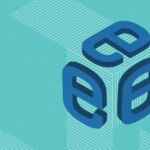 At a round table on crypto assets organized by the Institute of International Finance (IIF), José Manuel González-Páramo presented BBVA's blockchain strategy based on three 'E' pillars:
1. Execution. It deals with establishing end-to-end digital interactions through process automation based on distributed ledger technology (DLT). Currently, BBVA is exploring the use of blockchain to digitalize the negotiation process of corporate loans, as recently announced by the bank's CEO, Carlos Torres Vila. BBVA has used blockchain technology, for example, to conduct the international transfer of money between Spain and Mexico in a matter of seconds. And in international trade, last November BBVA and the startup Wave launched a first pilot project on import-export transactions, using blockchain to automate the electronic delivery of documents between Europe and Latin America.
2. Ecosystem. BBVA has three objectives in playing an active role in the DLT ecosystem: i) contribute and learn from the ecosystem's technical expertise, ii) influence regulators' perspectives, and iii) anticipate the disruptive impact of decentralization. To do this, González-Páramo thinks BBVA has to increase its presence in four areas: among regulators, in startup communities, in international consortia, and with customers and users.
In this area, BBVA was one of the founders of the R3 consortium, where pilots for different businesses and processes have been developed. For example, a new customer identification management system or KYC (Know Your Customer) and other projects related to capital markets (international currency or FX). Secondly, BBVA is a member of the Governing Board of Hyperledger, an open-source consortium that promotes the use of blockchain in different sectors. Thirdly, BBVA is a founding member of the Enterprise Ethereum Alliance (EEA), an international initiative that aims to share blockchain best practices and create standards.
3. Experience. BBVA intends to disseminate knowledge about these technologies within its organization. Accordingly, the bank is developing content for a Blockchain academy to foster learning throughout the organization (Engineering, Data, Business, Legal and Compliance).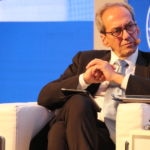 José Manuel González-Páramo, BBVA's head of Global Economics, Regulation and Public Affairs
 The regulatory challenges of blockchain
José Manuel González-Páramo used this international forum to call for a greater regulatory effort in the area of crypto assets, to encourage the creation of secure test environments, and promote international cooperation.
Along these lines, he stressed the importance of separating the opportunities presented by blockchain technology related to crypto token processes from its challenges. BBVA's board member pointed out that the majority of risks identified by authorities like the G20 are related to this area, crypto tokens.
He pointed out that crypto tokens lack the intrinsic attributes of sovereign currencies and thus pose problems for consumer and investor protection, according to the G20. The G20's regulatory response, which was agreed in Buenos Aires, was the implementation of the FAFT (Financial Action Task Force) standards to fight money laundering, financial terrorism, and other threats. But in González-Páramo's opinion, this isn't enough. An in-depth analysis and deliberation by the appropriate authorities to identify how this new reality can be regulated is needed.
Nonetheless, the development of new crypto applications is very healthy and gives sufficient weight to looking at the efficiency contributions that they can make to the financial sector.
BBVA's executive board member also called on authorities to promote sandbox environments. He believes that the direct participation of policy leaders, regulators, and supervisors in these environments would accelerate their understanding of the regulatory challenges.
José Manuel González-Páramo also welcomed the recent European initiative, the European Blockchain Alliance, joined by 22 countries including Spain. In his opinion, European cooperation can help avoid a fragmented approach and guarantee interoperability and maximum reach of future blockchain-based services.
New uses of blockchain and DLT technologies
It's indisputable that blockchain is one of the technologies with the greatest potential to alter the structure of the financial services industry. As underscored by Alicia Pertusa, head of BBVA Customer Solutions Strategy, distributed ledger technology (DLT) and blockchain have evolved mainly in two directions.
The first, related to the use of DLT for internal use to transform already existing processes. "DLT has the potential to aggregate transparency, efficiency, and immutability and offers a wide range of potential uses," such as cross-border payments and syndicated loans, Alicia Pertusa points out.
The second is related to using DLT in a public, decentralized way, taking steps toward new business models that are focused on the decentralization of markets and the tokenization of assets.