The COVID-19 pandemic's effects on the financial industry and consumers have been well-chronicled in traditional and social media alike. Banking may never be the same moving forward, in many different ways. That could also include an expedited disappearance of cash, a mode of payment that was already on the decline.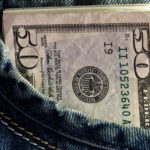 According to a recent EY Future Consumer Index , this is a thought that may not be far off. The index was created "to help business leaders see emerging trends and understand which are temporary, and which will lead to more fundamental shifts" - and the index points out that the end of cash could be closer than we think. 
"Cash usage has been on the decline for the better part of the last 25 to 30 years, dating back to the early 90s as popularity of debit cards became mainstream," said BBVA USA Head of Retail Larry Franco. "However, the trend started to accelerate significantly with the introduction of the iPhone and mobile banking and payment applications that made it easier to manage money and conduct cashless transactions. So, up to this point, there have been at least two meaningful inflection points that seem to have hastened the decline in cash usage. Now it seems as though we have another, and perhaps the most significant, accelerator: a global pandemic."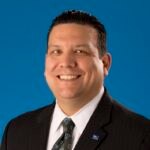 BBVA USA Head of Retail Larry Franco
The shift: Technology continues to play a role, but there's something else ...
BBVA USA boasts a suite of award-winning digital products, including its highly-touted mobile banking app and all of its modern features. While digital transformation is one of the bank's main focuses, Franco states that there is indeed something more to the decline in cash usage. 
"I personally believe the overall payment ecosystem is a progressive one largely based on technological advances, but the primary driver for consumer spending behavior is still rooted in a single concept - convenience," he said. "If you think about the progression of payments, it starts with physical currency, moves to checks, then credit cards and debit cards, to today by way of the likes of Apple Pay and other applications. Think about that for a second. FinTechs were largely and simply common consumers who wanted to develop new, more convenient ways to make payments, or consumer-driven and enabled by technological advances. So, my point is when you consider the overall payments ecosystem, consumers will always demand and adapt their behaviors to convenience." 
The business perspective needs to be taken into account when considering the prospect of cash obsolescence. This is especially true when considering small businesses, according to Franco. Franco states that he has dealt with small businesses who only processed transactions through cash. 
However, he states that this could lead to a "death sentence" for these businesses as this would reduce annual revenue by 50 percent - or more. 
"Ironically, I have started to see circumstances where the exact opposite is now taking place with small businesses that will only accept card or digital payments and are refusing to accept cash," Franco said. 
The pandemic: Social distancing and hygienic concerns
COVID-19, according to Franco, has indeed bolstered the notion that cash could be a thing of the past. In fact, because of the coronavirus health crisis, Franco states that consumers have been more reluctant to carry cash due to health reasons. 
"There have been several news stories warning of the dangers of spreading the virus by way of cash." Franco stated. "I am not sure that this notion or theory has been scientifically proven; However, there is plenty of evidence and simple logic to support the notion that cash is generally 'dirty' and does, in fact, have the likelihood of spreading germs and possibly viruses. " 
Even in the area of ​​possible cash hoarding, Franco said BBVA, while prepared for such a situation, did not see this materialize when the pandemic began. It did see this occur during the financial crisis in 2008, but quarantine practices left even more traditional consumers little choice but to adopt digital alternatives. 
"I think this will certainly be a behavior that becomes permanent."
"The evolution of technology and the fact that mobile devices are so widely available to all segments of the population - coupled with the fact that nearly all generations of Americans have become familiar with and embraced technology - helped accelerate adoption rates more widely and rapidly than ever before, "he pointed out. "I think this will certainly be a behavior that becomes permanent post-Covid-19 and is here to stay."
The future of cash: Convenience meets security
Franco gave his thoughts on the impact the virus has had on both consumer transaction habits, and the future of retail banking. 
"I think this bodes well for financial institutions that have invested heavily and accordingly in their digital capabilities and continue to do so - if not accelerate their investments," he said. "As I have mentioned throughout, technological evolutions and transformation have shaped and driven consumer behavior, but the driver for both has always been and will always be convenience." 
As for the future of cash? It's hard to say, according to Franco. 
"It's difficult to predict if or when cash will completely disappear, but the impact of Covid-19 will be a moment in history that will certainly change the way we pay for goods and services forever."