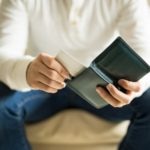 While panic-buying has been frequent during the historic outbreak, cash hoarding has also been a trend, as many consumers have made a beeline to their local ATMs to stock up. According to the Wall Street Journal, Americans are hoarding cash at the fastest pace since the Y2K concern. 
However, according to BBVA USA Head of Retail Larry Franco, cash hoarding could have serious risks associated with it.
People are unsure of what to do.
"Right now, the country is going through something that we have never experienced before, and people are unsure of what to do," said Franco. "Hoarding cash at this time  only exacerbates an already stressful situation. It could have negative consequences for not only the consumer, but ripple effects that extend to others."
BBVA USA's branch and ATM networks are sturdy, Franco says, and have been serving customers without interruption. Bank branches around the country have been modifying operations, including BBVA USA, to continue to meet client demands.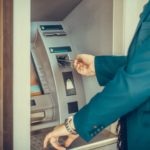 However, baseless claims - including false advertising saying banks could seize accounts to keep afloat during a crisis - are leading to more misinformation for consumers already navigating a sea of untrue claims.
In truth, the FDIC (Federal Deposit Insurance Corporation), an independent agency of the United States government, protects consumers against the loss of insured deposits if an FDIC-insured bank or savings association fails. FDIC deposit insurance covers the depositors of a failed FDIC-insured depository institution dollar-for-dollar, principal plus any interest accrued or due to the depositor, through the date of default, up to at least $250,000.
"There's a reason why banks like BBVA USA are FDIC insured," said Franco. "That alone lends stability to the U.S. financial system, and protects the consumer in uncertain, and unlikely, situations."
The modern-day payments system in the U.S., according to Franco, has proven sophistication with the rise of digital innovation, and the wide acceptance of debit and credit cards. The alternatives to cash are abundant and more secure.
Below are examples of risks that could be associated with cash hoarding:
Consumers could face risks such as losing that layer of financial protection that banks provide, especially in a time of crisis.
Hoarding large sums of cash could lead to personal security issues including home invasions and "jugging." Jugging occurs when someone witnesses a person withdrawing large amounts of money, and follows them to another location to steal it.
In-person transactions with cash will increase in a time where social distancing is a key component to battling the pandemic.
"There are solutions and best-practices to protecting your finances during a time of uncertainty that don't involve hoarding cash," said Franco. "Identify and avoid scammers spreading false information, utilize your savings and checking accounts - and their online capabilities - now more than ever, use bank drive-thrus to take out only the cash you may need, not more, and if you have any other questions, contact your local banker for guidance."