José Manuel González-Páramo: "The TTIP is an existential agreement for Europe"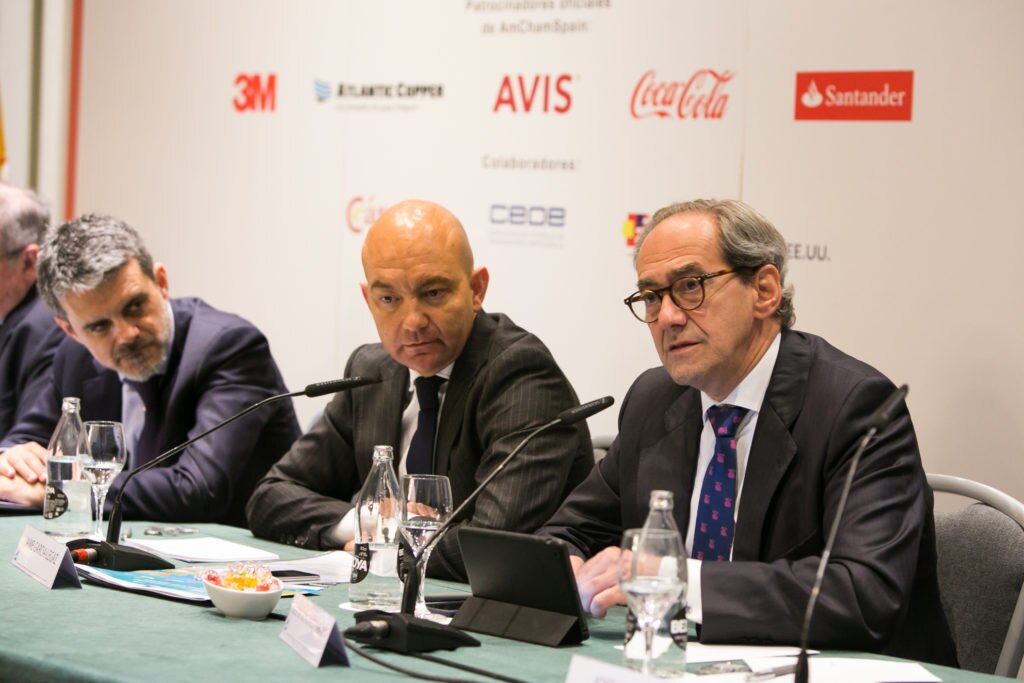 BBVA executive director said this morning that "the free trade agreement between the EU and the U.S., or TTIP (Transatlantic Trade and Investment Partnership), is an existential agreement for Europe." José Manuel González-Páramo considers that "trade is at the core of the continent's DNA, and trade helps us innovate." Thus, from a point of view of diversifying trade and increasing the soundness of the export sector, "the agreement's success would be a good thing."
He made this statement at the Business opportunities and state of the negotiations of the Free Trade Agreement with the United States (TTIP) round table organized by the U.S. Chamber of Commerce in Spain. Since 2015, José Manuel González-Páramo is the chairman for Europe of Transatlantic Business Dialogue (TABD), an organization made up of more than 60 U.S. and European companies, including BBVA. Its aim is to reach a Free Trade Agreement between the European Union and the United States to promote trade in goods and services.
Trade is at the core of the continent's DNA, and trade helps us innovate
BBVA's executive director stressed the opportunities that the TTIP (Transatlantic Trade and Investment Partnership) would bring for reinforcing the commercial, political and cultural links between Europe and the U.S. Both parties look at the world the same way and share a set of common transatlantic values, that would favor the conclusion of the agreement, he explained.
José Manuel González-Páramo - TTIP (AmChamSpain)
Download here José Manuel González-Páramo - TTIP (AmChamSpain)

In this regard, he pointed out that the EU and the U.S. must strive to maintain their political leadership in a world whose economic center of gravity is shifting to the East, to the detriment of the Atlantic relationship, particularly after the signing of the Trans-Pacific Partnership (TPP) between the U.S. and Asia. If the TTIP stagnates or collapses, while the TPP succeeds, the world balance would markedly tilt in favor of this region, he warned.
José Manuel González-Páramo explained the TTIP will not only benefit large companies, but basically small and medium-sized enterprises (SMEs), which would benefit most from this agreement. In his opinion, it will be easier for them to export thanks to the reduction of tariffs and non-tariff barriers, among other reasons.
For Spain, whose business fabric is made up, to a large extent, by SMEs, the TTIP would significantly boost trade exchange and investments with the U.S., diversifying the export markets for Spain, which are heavily concentrated in the EU.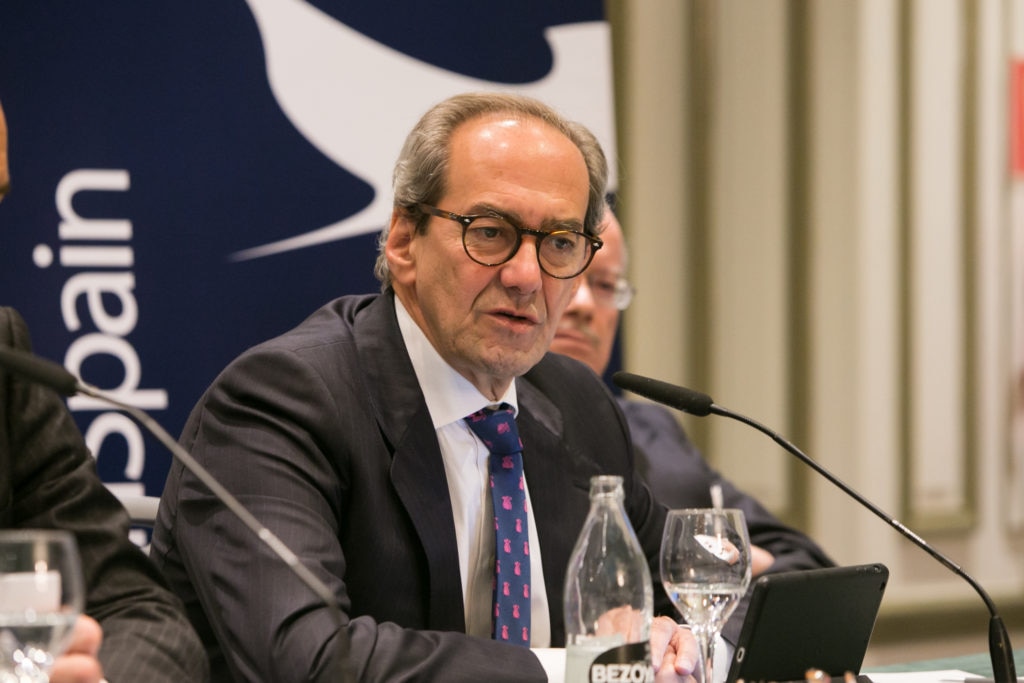 José Manuel González-Páramo during his address in the TTIP round table organized the U.S. Chamber of Commerce in Spain - AmChamSpain
The state of negotiations
The next round of negotiations between the U.S. and the EU will take place in Brussels during the week of February 22. José Manuel González-Páramo pointed out some controversial points that are still at the heart of the debate between both parties, such us the protection of consumers and their data. In relation to this point, he considered favorably the recent agreement between the EU and the U.S. on the new safe harbor, which involves more obligations for American companies when it comes to protecting the data of European citizens and greater cooperation with the data protection authorities.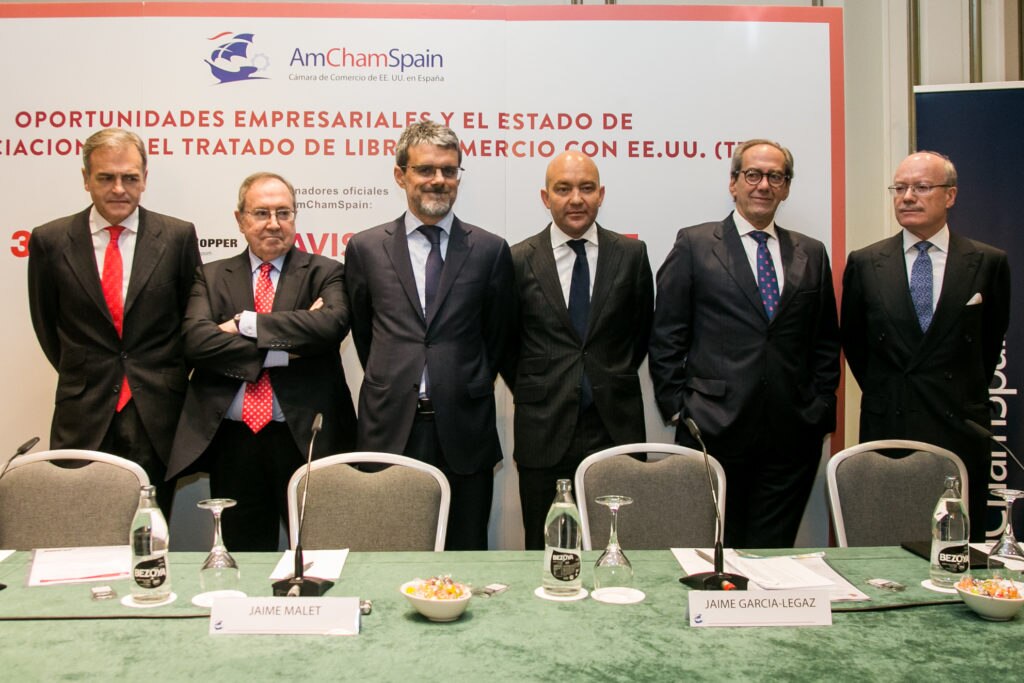 From left, journalist Carmelo Encinas; José Luis Bonet, President of the Chamber of Commerce; Jaime Malet, Chairman of the American Chamber of Commerce in Spain; Jaime García-Legaz, Secretary of State for Trade of the Spanish Government; Jose Manuel González-Páramo, Executive Director, BBVA; and José Luis Feito, Chairman of the Institute of Economic Studies. - AmChamSpain