Dear team:
I am writing to you in relation to the recent pieces of news that are affecting us so much. Everyone at BBVA is shocked by the information reported which started on January 9. These pieces of news link BBVA to the monitoring or interception of private communications. If true, it would be undoubtedly extremely serious, deplorable behavior, radically opposed to what we are and what we stand for, and, ultimately, to the values ​​of BBVA that move us every day.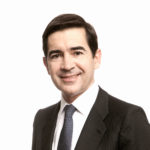 At the end of May 2018, pieces of news emerged about BBVA's payments to Grupo Cenyt. Those reports linked Cenyt with former police officer José Manuel Villarejo, who was in prison at that time. For this reason, in June 2018 we initiated an investigation into the contracting and services provided by Grupo Cenyt to BBVA, which is ongoing.
The investigation so far has verified that Grupo Cenyt carried out different services to the bank, but no documentation has been found related to the monitoring and interception of private communications that the media has reported since January 9.
In light of what has now been published, we have broadened the probe, both in terms of its scope and the internal and external resources dedicated to it.
You all know that BBVA's values centre around having the highest respect for people and compliance with the law. We are an honest bank that believes deeply in principles and ethics. Your daily work and effort proves it. You can be sure that my priority is to clarify the facts and act with the necessary forcefulness to resolve this situation.
Kindest regards,
Carlos Torres Vila
Executive chairman of BBVA