London falls under the spell of El Celler de Can Roca's cooking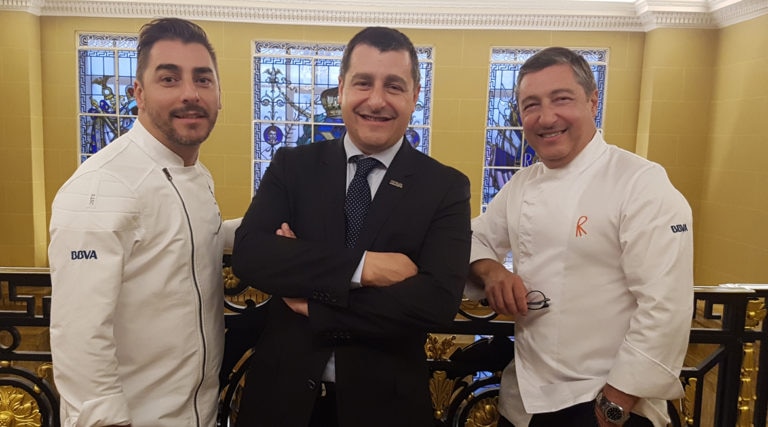 Joan, Josep and Jordi Roca, owners of El Celler de Can Roca
This is the third tour on which the Roca brothers embark with BBVA. According to them, this is a way of leaving their comfort zone. "It allows us to reinvent ourselves."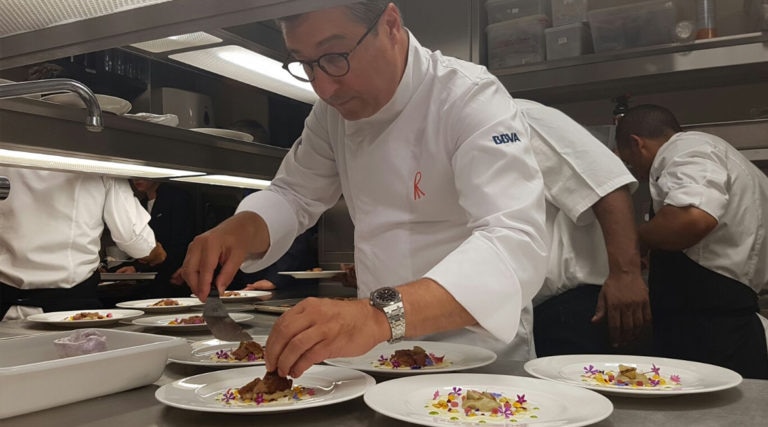 Joan Roca, in the kitchen of Hotel Café Royal, London
For four nights, the exclusive hotel hosted the El Celler de Can Roca team and has witnessed the magic of their cuisine.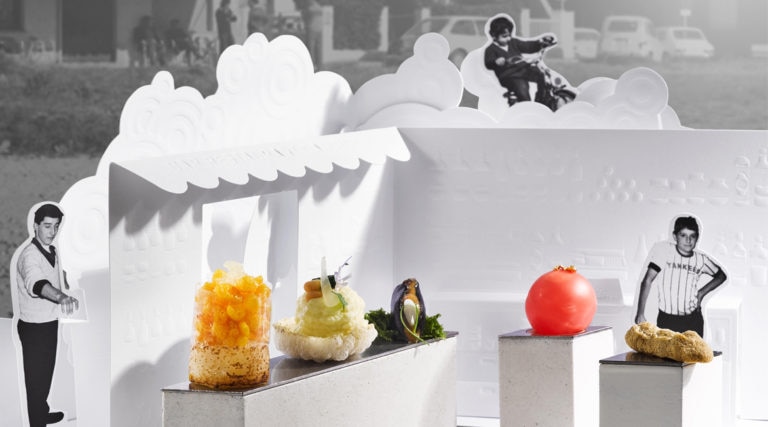 Memories of a neighborhood bar
This classic starter from El Celler de Can Roca's cookbook is essential to understand the history of the restaurant.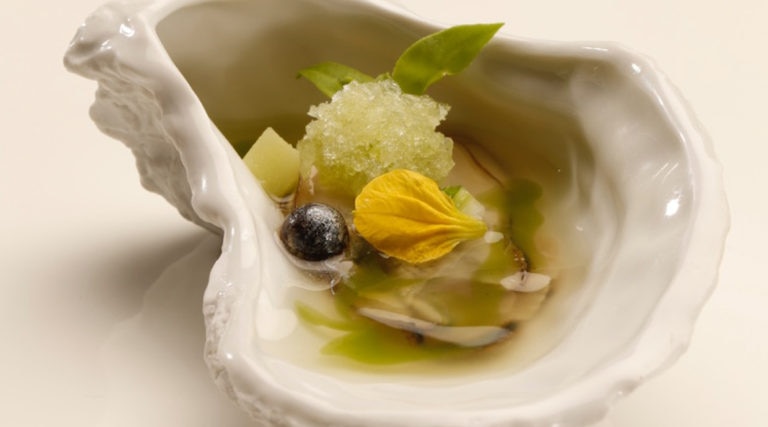 Black pearl oyster with cucumber, melon, apple and celery
The dish was paired with a Cuvée Le Fief du Breil Domaines Landron 2013 A.O.C. Muscadet Sèvre et Maine.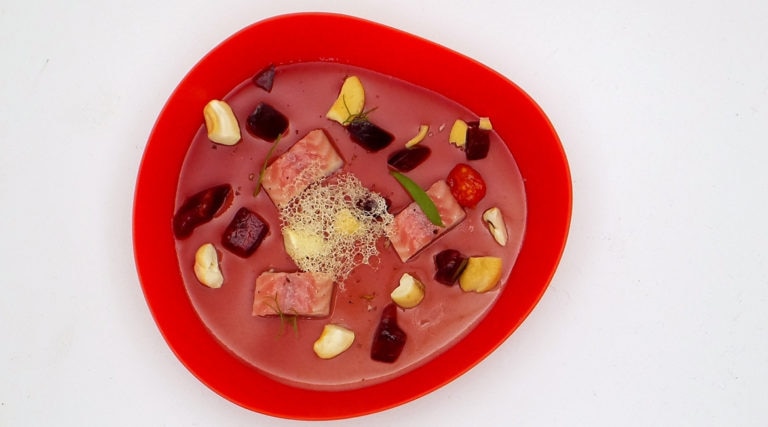 Cherries veil with cashew nut, smoked eel, cherry in cherry vinaigrette with toasted butter foam air
Paired with a Côte de Py Jean Foillard 2014 A.O.C. Morgon.
Langoustine with cocoa purée and cep
Paired with a Nun Vinya del Taus Enric Soler 2014 D.O. Penedès.
Mackerel with amontillado, almond praline, orange reduction and green olive emulsion
Paired with an Amontillado Viña AB 12 años González Byass D.O. Jerez.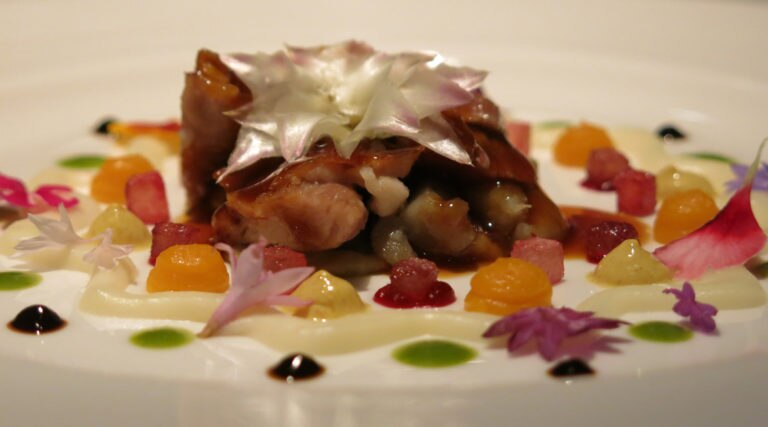 Mandala lamb, tangerine puree, lemon puree, beet Impregnated melon, fennel and artichoke
Paired with a Grans Muralles 2004 D.O. Conca de Barberà.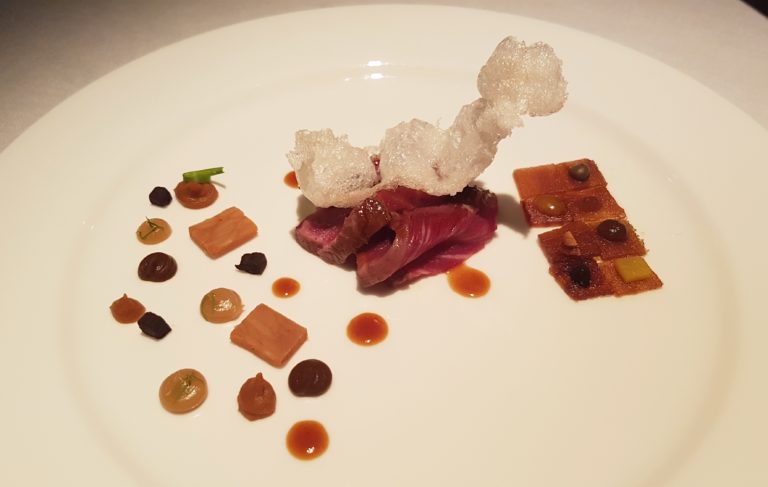 Macallan Whisky tenderloin with spicy wood, vanilla, truffle, saffron, prune, curried walnut and tempeh barley
Paired with a Valbuena Vega Sicilia 2010 D.O. Ribera de Duero.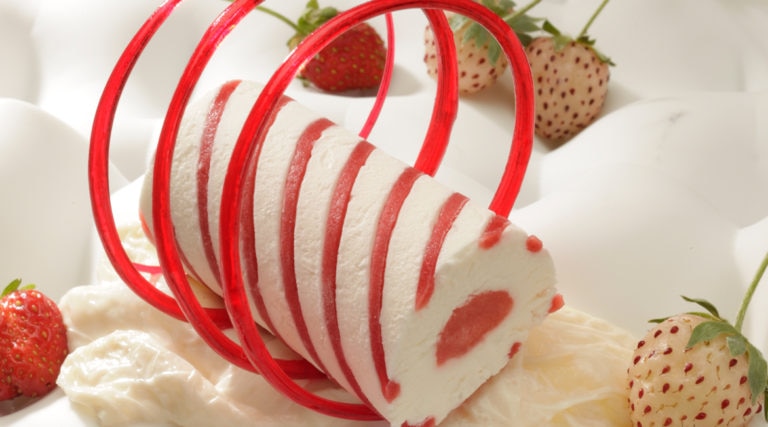 Strawberry with cream
Paired with a Dolç Mataró Alta Alella 2012 D.O. Alella.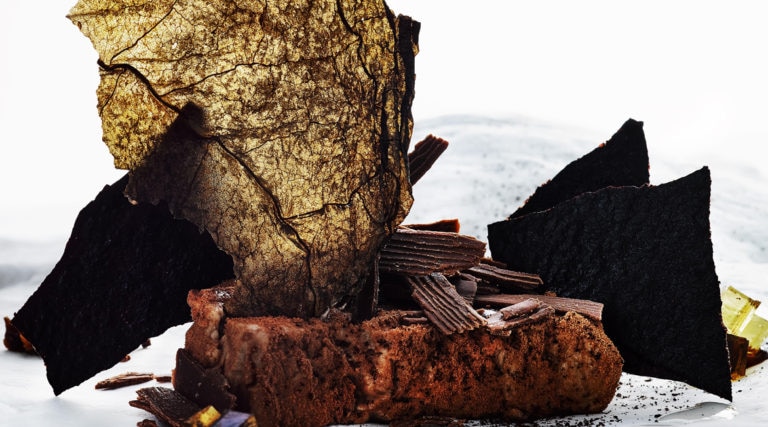 Cigar box
Paired with a Matusalem Oloroso Dulce Viejo VORS González Byass D.O. Jerez.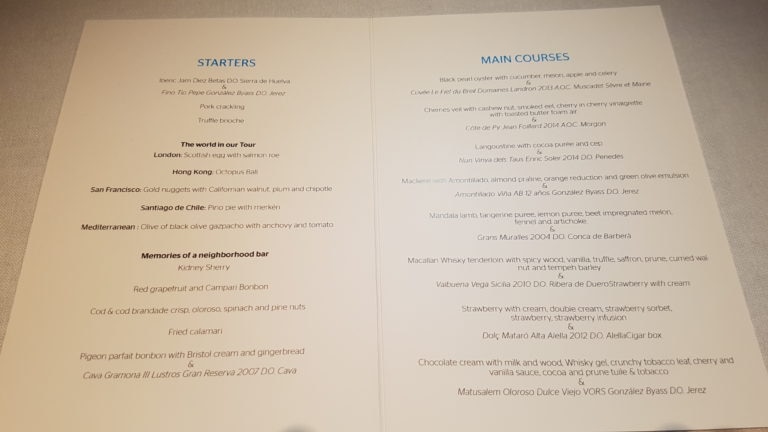 Menu served in London during the BBVA Tour 2016
This was the menu designed by the Roca brothers that BBVA customers and guests were invited to enjoy.