Market Spotlight: Jacksonville team reeling in big results
Growing up in Pensacola, Fla., now residing in Jacksonville, Nelson Bradshaw is used to being close to the water and reeling in a big catch.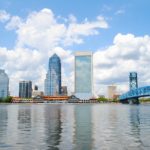 The mentality he takes to being BBVA Compass's Northeast Florida CEO may not be as parallel to fishing as one might think, but his time as the market's leader has shown he knows where to look for big results. The Louisiana State University grad, now in his tenth year at the helm of the bank's local operations, feels his team has a good grasp of the market's needs.
"Since 2008, we've seen our commercial loan growth increase by four or five times its original size," said Bradshaw. "I would attribute that to our team primarily having a good understanding of what our clients are looking for, and an understanding of what the bank needs. Success in this industry is not overnight, and it takes a disciplined focus."
Focus is key for Bradshaw, as he has seen multiple areas evolve over the years, both within and outside of the bank.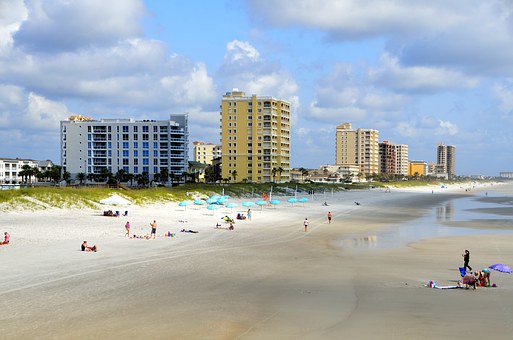 Evolution
Bradshaw started his career after college in the mid-80s in the midst of a financial crisis, but still quickly found employment at a Baton Rouge, La.-based bank as a commercial banker. When he started to grow his family with his wife, who is currently the executive director of a non-profit that specializes in teaching adults how to read, he moved back to Pensacola before a BBVA Compass legacy bank came calling.
Then...BBVA came in.
According to Bradshaw, they came "knocking" at his door, needing someone to run their Jacksonville market in 2008.
"When I first started at the bank, it was really focused on real estate," Bradshaw explained. "Then there was a bit of a corporate change and BBVA came in. They started to have more of a different influence. It allowed us to approach a different side of business."
The Jacksonville market began to engage small business owners, a component of the team's operations that has been a major focus for the past decade. In fact, the BBVA Compass Jacksonville operation has been named SBA Lender of the Year for the Northeast market for three years running.
"We've grown our business banking team from four to eight in a short amount of time."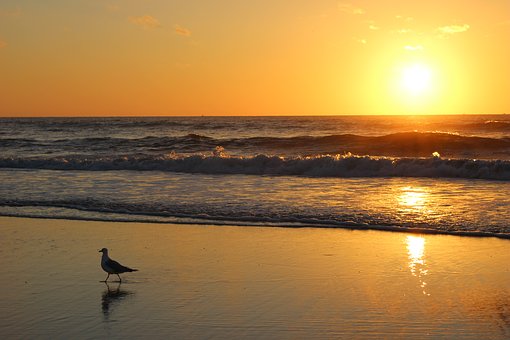 Going Beyond Banking
Bradshaw employs numerous ways to give back to the area, including volunteerism and board involvement.
He is highly active with the Florida Development Finance Corporation, a government-appointed board that issues bonds on behalf of the state for economic development. His long list of duties also includes serving as a board member for the Hubbard House.
The group, a domestic violence hotline, has a mission statement that reads: "We answer the call to support and shift power back to the people affected by relationship abuse."
In between his banking profession, Bradshaw estimates that he gives 100 hours of community service a year. Other volunteer endeavors include:
Board Member: Gator Bowl Foundation
Board Member: University of North Florida Advisory Council
His team has also followed his lead of community giving – Bradshaw describes his volunteer chapter as "very active" – as they focus on events that support small businesses, low-income housing, and overall community development in one matter or another. Events would include first time home buyer seminars and financial education classes.
Hooking Great Results
"I really view myself as working for our producers," Bradshaw reflects when asked about his leadership style. "I'm here to help erase and minimize roadblocks. Of course, my role naturally includes being their accountability partner. But overall, I look at my job as helping bring business to the bank as smoothly as I can."
The results speak for themselves, as Bradshaw earned the Ultimate CEO Award from the Jacksonville Business Journal last year. He credits his success to the mentors who helped him along the way when he first started his career.
"You need to find folks who are the best at doing what they do – the best at the job you want to do eventually," he stated. "Generally, people that have experience like to share it with someone who is eager to learn."
He created his own roadmap.
A case in Bradshaw's point comes in the form of one of his top performers, Commercial Banking Manager David Davis. Davis made a career change of sorts a few years ago from the retail to the commercial side of banking. Bradshaw pointed out Davis's willingness to meticulously interview around ten different people who were successful in his new field.
"He created his own, thought-out roadmap," said Bradshaw. "He planned to be successful, and he has been a top performer for the past five years."
Success comes in many forms, according to Bradshaw, and can be achieved in various ways in the banking industry.
Even after all is said and done, Bradshaw does indeed find a way to weave his fishing expeditions into his business success.
"I've taken clients out a few times, especially when we get a guide for surf fishing. People are surprised, because they usually don't know that there's such a thing.
"It's a very unique client experience."