Miguel de la Quadra-Salcedo, the leader of the BBVA Route, passed away at the age of 84
If there is a name in Spain that is synonymous with adventure and exploring, it is without a doubt Miguel de la Quadra – Salcedo (born in Madrid on April 30, 1932). He went to the Amazon for the first time in 1960 and that's where his tireless expedition career began. Miguel de la Quadra-Salcedo led a life that could have been lived by three men at once – the athlete, the journalist and the adventurer – but he decided to pack it all into one.  In his work as a reporter for RTVE he directly witnessed the war in Congo, the coup against Salvador Allende in Chile and he was the first journalist to interview Che Guevara's brother after his death.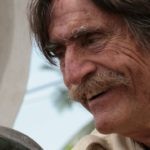 The general public will always remember him for the BBVA Route, which UNESCO declared of "universal interest" in 1990. For 30 years he got more than 10,000 people from around the world to join expeditions across the American continent, teaching them respect for other cultures and the environment. BBVA has always been one of Miguel's travel companions and we are deeply grateful to him for being a magnificent partner and friend all these years.
BBVA's Global Executive Chairman Francisco González would like to send his condolences to all of Miguel's family and friends. "Miguel was an extraordinary person in all respects. A unique and unforgettable person. Through his great personal project, BBVA Route, he strengthened relations among Latin American countries and youth values. We should all be very grateful to him for his remarkable work. We will all – not just the young people - definitely miss him a lot."