Many times changing the PIN on your debit card means making a trip to a bank branch, ATM or calling customer service. With BBVA Compass Mobile Banking, it's as easy as logging into your mobile app.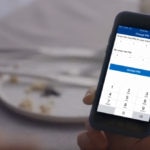 BBVA Compass Mobile Banking lets customers change the pin to their cards directly from the app, making it quicker and easier than ever to make sure your pin is just that. Yours.
From the account summary screen, select the card with the PIN you want to change. Select change your pin, then you'll be sent a one-time security code to validate the change. Click update pin, and the process is complete.
Learn more about the award-winning BBVA Compass Mobile Banking App by clicking on the video below, and for more on the BBVA Compass Mobile Banking App, click here.