Money 20/20, the worldwide reference for fintech, arrives in Copenhagen
Carlos Torres Vila, CEO of BBVA, along with other Group executives, will take part in the encounter, which brings together more than 4,000 experts from around the world.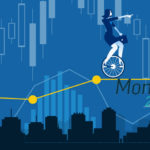 On June 26-28, Copenhagen will play host to the international conference Money20/20, an event that brings together experts from around the world, but where financial technology is the great protagonist. Carlos Torres Vila, CEO of BBVA and Derek White, Global Head of Customer Solutions, are two of the bank´s executives who will participate in the event, which is an essential encounter in the world of fintech.
Money 20/20 Europe attracts specialists from around the world who play crucial roles in the digital revolution now taking place in the market. Providers of financial services and payments, banks, neo-banks, startups, vanguard companies in the mobile ecosystem, the retail industry (offline and online), companies specializing in big data, artificial intelligence, open platforms and regulators will all take part in sessions that will be essential for experts, entrepreneurs, investors, consultants or government agencies.
At the opening session on Monday, June 26, Carlos Torres Vila will deliver a speech entitled Banking on Fintech. The following day Derek White and other specialists will analyze the road to digital transformation, in a presentation entitled: Is there a future for banks in payments? Perspectives from industry shapers.
This year, Money 20/20 will have a specialized thematic agenda covering the areas of greatest activity in the fintech environment. Outstanding among them, are Bank (R)evolution, in which traditional banks and startups share their strategies for "involving" customers in the digital world; B2B Payments & Finance, in which the changes of trends in the sector will be analyzed, along with the application of blockchain, a segment with a great many protagonists; and Data & AI, a forum in which startups will share their proposals regarding the value of identifying and analyzing user data to create an unrivalled experience.
Other distinguished participants in the Copenhagen meeting are the guru Chris Skinner; Richard Peers, Director for the Financial Services Industry at Microsoft; Jack Dorsey -founder of Square-, Rita Lui -Alipay Europa-, David Rutter, CEO and founder of R3; Stefan Thomas, CTO of Ripple; and Jim McCarthy, Global Head of Innovation & Strategic Partnerships for Visa, among many others.
Turkey, Open Talent and Artificial Intelligence
Also present will be Uğur Sennaroğlu, Head of Digital Channels Product and Business Development at Garanti Bankasi. He will discuss the role of payments in a talk entitled Social Payments: Can banks dominate this space?, along with Guy Talmi, CMO of PayKey.  This latter company has developed an innovative system that enables secure payments over the principal social networks, using its own keyboard, which can be downloaded onto a cell phone. It was the winner of the special Wired Money prize in the most recent edition of BBVA Open Talent, the largest international competition for fintech startups.
BBVA Open Talent will also be in the event ,to elect the most disruptive startup in Artificial Intelligence. Ten participants will present their projects to a jury of experts in the competition, which is now in its ninth year.
Click here to see a list of all the speakers and the complete agenda