BBVA has agreed to acquire 9.95% of Turkiye Garanti Bankasi from Dogus Group for approximately a total of 3.32 billion Turkish lira (€859 million)¹, increasing its stake in Turkey's largest bank by market capitalization to 49.85%. The acquisition of the additional stake would boost BBVA Group's net attributable profit by about €165 million in 2018, according to analysts' consensus for Garanti's earnings².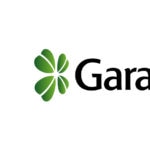 As part of its overall efforts to reinforce the Group's growth prospects, BBVA has agreed to purchase an additional 9.95% stake in Garanti from the Dogus Group at 7.95 Turkish lira per share, or approximately a total of 3.32 billion lira (€859 million). Once the purchase is completed, BBVA will own 49.85% of Garanti.
Based on analysts' consensus for Garanti's earnings, the additional stake will increase BBVA Group's net attributable profit by about €110 million in 2017 (assuming nine months) and €165 million for the full year in 2018, offering a return over invested capital (ROIC) of more than 20%. In terms of capital, the transaction is estimated to have a negative impact on BBVA Group CET1 fully-loaded ratio of around 19 basis points. As of December 2016, the CET1 fully-loaded ratio proforma considering the two transactions recently announced (sale of 1.7% stake of CNCB and purchase of 9.95% of Garanti) would be 10.75%. The Group maintains its 11% CET1 fully-loaded target for 2017.
The transaction is expected to be closed during the first half of the year. Once the deal is completed, the shareholders agreement between BBVA and Dogus will cease to exist. As the relationship between both groups remains strong, Dogus Chairman Ferit Sahenk will continue as Chairman of Garanti once the deal announced today is finalized.
"The long-term growth prospects for both Garanti and Turkey continue to be very positive despite the current uncertainties," said Carlos Torres Vila, Chief Executive Officer of BBVA. "This is a great opportunity to increase our stake in one of our key franchises under very attractive terms."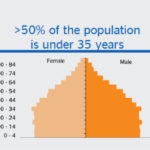 Garanti is the top bank in Turkey by market capitalization (more than €9.8 billion). The group has 23,678 employees, 5,125 ATM and 1,131 branches, focused particularly in Turkey's Western region, which is the country's most developed. It is the second Turkish bank by customer deposits and loans, with market shares of 11.5% and 11.8%, respectively. It is the market leader in mortgages, auto loans and credit cards. Furthermore, Garanti is the best Turkish bank in terms of profitability, asset quality and capital.
It has 14.7 million customers including 4.9 million active digital customers (+22% YoY) and 3.7 million active mobile customers (+46% YoY). Garanti has a strong digital footprint, with a 25% market share in retail internet and mobile banking financial transactions volume. 92% of all non-cash financial transactions go through digital channels.
Turkey's population is close to 80 million, with a median age of 31 years. BBVA Research estimates the average annual growth of Turkey's GDP at 3.6% for the 2015-2025 period.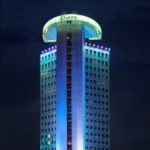 Garanti Headquarters - BBVA.
BBVA first invested in Garanti in 2011 with an acquisition of a 25% stake, purchasing Garanti shares from Dogus and General Electric. In 2015 BBVA became the leading shareholder of the Turkish lender after increasing its stake to 39.90% through the purchase of an additional stake from Dogus. From there on, BBVA fully consolidated Garanti in the financial statements of the Group.
---
¹The exchange rate used in this document is TL/EUR = 3.8657, which is the exchange rate as of February 17th, 2017.
²Bloomberg consensus for Garanti as of February 20th, 2017.