Spanish player Garbiñe Muguruza said, after falling on this Saturday's Wimbledon final against Serena Williams (6-4 6-4, in one hour and 22 minutes), that she has "proven" that she "can be among the best".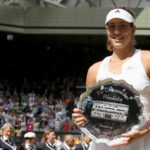 "Against Serena one doesn't get too many chances. Everything has to go your way. Hesitate for one thousandth of a second and she destroys you. You need to be at the top of your game", said Garbiñe in the press conference at the All England Tennis Club.
"As a player, she can be beat, of course, but you have to play at a very high level and things need to go your way. I fought as hard as I could, I competed and gave everything I had. I have nothing to reproach myself for," said the Spaniard.
Garbiñe, born in Guatire (Venezuela) 21 years ago, was unable to beat the current World's number one in her first Grand Slam final appearance, in Wimbledon's center court. Last year she fell in the first round.
"It's hard to put everything I've felt into words. These have been two weeks of emotions and learning. I've learned that my level is good and that I can be among the best," she stated.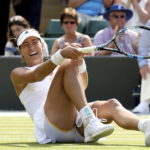 "It is hard to stay focused during a final, you have Serena in front of you, a five-time winner. But in a final, even Serena can feel the pressure," she said.
"Reaching a Grand Slam final is what a tennis player fights for every day. I'm leaving London more motivated than ever. This experience will help me keep improving and work harder," added Garbiñe.
"I was a bit sad after conceding the first set, because I had many chances. During the second set, she played really good, hitting aces and winning shots, I couldn't do anything. But when I was down 5-1 I told myself that I had to keep on fighting, that she was also nervous," she continued.
Asked about Serena's words, who, in her speech during the trophy presentation, said that the Spanish-Venezuelan would be holding the trophy on the central court of the All England Tennis Club "very soon", Garbiñe said that "it was nice to hear that from a legend."
To twitter
You never know how many more chances you're going to have to play in a final
"It is great when you hear that from a legend, but at that time I was not paying too much attention to her," admitted the Spaniard, laughing. "She's the number one. You never know how many more chances you're going to have to play in a final, but if I had to choose somebody to lose against, that would be Serena."
Follow Garbiñe Muguruza's footsteps, BBVA Ambassador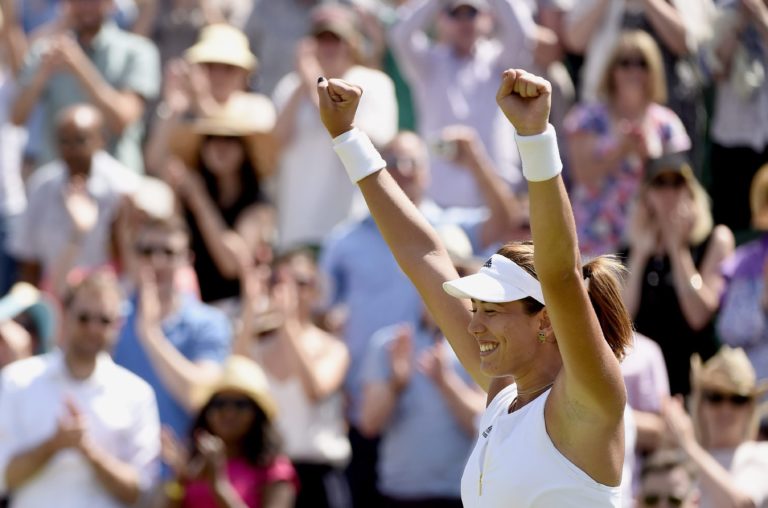 Official webpage
facebook.com/GarbineMuguruzaBBVA
instagram.com/gmuguruzabbva
@GMuguruzaBBVA