BBVA Invest, an innovative experience in digital investment advisory services
BBVA Mexico has launched BBVA Invest, an innovative and personalized digital advice experience that offers customers and clients access to investment fund portfolios based on their investment goals and risk tolerance assessment.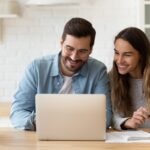 Jaime Lázaro Ruiz, general director of BBVA AM Mexico, said: "At BBVA Mexico we know that financial health and savings strategies are a priority for our customers and clients, and BBVA Invest is a great tool for receiving high-quality and personalized digital advice for those not familiar with the investment world."
"It's a great tool for receiving high-quality and personalized digital advice"
Access to BBVA Invest is available through the bbva.mx portal.
With BBVA Invest, , you can invest from 500 Mexican pesos and up. By means of a simple questionnaire, customers and clients define their investment goals and preferences,their risk tolerance, financial situation, as well as their knowledge and experience in investments. Once their investment profile (Conservative, Moderate Conservative, Moderate, Moderate Aggressive or Aggressive) has been defined, an investment portfolio proposal is generated. The client will also have the opportunity to explore other options presented, whether they are at a higher or lower risk compatible with their profile. And if they agree, they can carry out the corresponding contracting.
Portfolios are made up of mutual funds that invest in a wide selection of assets from around the world.
BBVA Mexico is the fund market leader. It currently manages assets for more than 589,000 million pesos (mp). According to figures registered as of August 2021, it has a 21.39 percent market share and has an offer of 57 investment funds in total.