National and international experts come together at BBVA Momentum to discuss the challenges of social entrepreneurship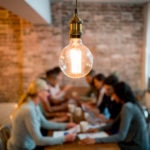 Over 20 leading international and national experts and the most promising social entrepreneurs of BBVA Momentum 2019 edition will meet in Madrid for the global event bringing the edition to a close. Those attending this event will have a unique opportunity to expand their knowledge and professional network with the best ecosystem for social entrepreneurship.
The global event ending this edition of BBVA Momentum, BBVA's social entrepreneurship program, will take place on March 3rd at Impact Hub Madrid (26 Gobernador Street) -- a space designed for participation, debate and networking.
More than 20 international and national experts from renowned institutions, business schools, financial institutions and social enterprises, such as the European Venture Philanthropy Association, B Corporation, IE Business School, Spain NAB and LGB,  will come together on the stage of this global event. Its mission will be to discuss and propose solutions to the most important issues for social entrepreneurs. This day of learning will be a unique opportunities for all those in attendance to expand their professional network and discover the latest trends in social entrepreneurship.
Topics of interest
The first roundtable of the day, moderated by Pablo Santaeufemia, CEO and co-founder of Bridge for Billions, a company that participated in the 2017 edition of  BBVA Momentum, will bring together figures like Antonio González, CEO of Impact Hub Madrid; José Luis Ruiz de Munain, CEO of Spain NAB and Andrés Pina, the Head of CSR at the Mutualidad de la Abogacía to discuss the importance of community and networks for entrepreneurs.
Attendees will learn about the various support ecosystems that these institutions offer and their different visions and proposals: from Impact Hub's support for companies through its international experience to  Spain NAB's solution of congregating investors and channeling funds to entrepreneurs, and the awards that help new entrepreneurs in need of support in the early stages.
Another key moment of the day will be the round table on measuring impact -- a topic that has become almost an obsession in the corporate world. The questions on this issue are accumulating:  Why is it important to measure a company's impact? What measurement models exist? What do they have in common and what makes them different? Conchita Galdon, the Director of Social Innovation at the Instituto de Empresa; John Scade, Director General of LBG; Rubén Carricondo, the Head of the 2030 Agenda and Sustainability Analysis at the United Nations Global Compact Spanish Network; Daniel Truran, B Corp Ambassador for B Lab Europe; and José Luis Fernández Fernández, Director of the ICADE Independent Advisors Program as moderator, will answer these questions, offering different perspectives on measuring the social and economic impact the companies have on society. With them, the guests will learn about about different approaches and methodologies that will help them delve into an issue that is increasingly in demand by companies and their stakeholder groups.
Attendees who need information on the type of training that is most appropriate for entrepreneurs will have the opportunity to hear from Rachida Justo, Academic Dean and Associate Professor of Entrepreneurship at IE Business School and the Academic Director of BBVA Momentum Social Enterprise Accelerator; and  Alfred Vernis, Associate Professor in the Department of Strategy and General Management at ESADE. Both will lead a panel in which they will explain their vision of the training 21st Century entrepreneurs need. The audience will have the opportunity to learn about interesting topics like the changing profile of entrepreneurs, the new knowledge they should have (measurement, sustainability, technology, big data, etc.), and how technology is impacting the training field. In essence, everything someone should know who is interested in becoming an entrepreneur or who already has their own business and needs to update their knowledge.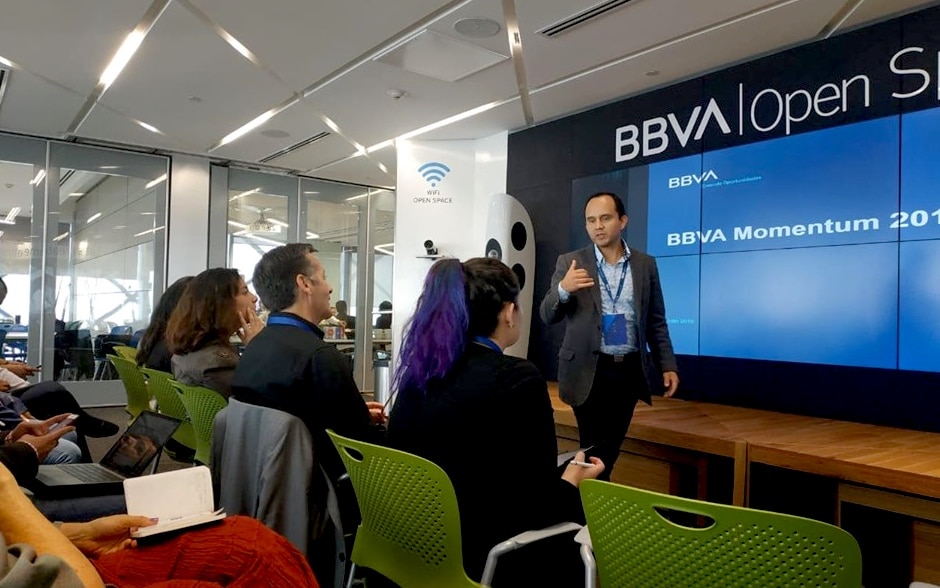 Those attending this event will have a unique opportunity to expand their knowledge and professional network with the best ecosystem for social entrepreneurship.
Financing -- one of the issues that concerns entrepreneurs the most -- will also have its place in the event, and many solutions will be offered. Impact investors are diverse, and entrepreneurs are not always aware of what they can offer or what options are available to them.  The panel on this topic, comprised of Irma Acosta, the Head of BBVA Momentum in Mexico; Johann Heep from Social Banking Development at the Erste Group; María Cruz Conde, CEO of Open Value Foundation and Gianluca Gaggiotti, Research Associate at the European Venture Philanthropy Association (EVPA), as moderator, will discuss the investment solutions available to entrepreneurs. Those in attendance will receive first hand information on how they can access these solutions and how the decision-making process works in each of them.
12 entrepreneurships, 12 impact solutions
Another main attraction will be the section with presentations by 12 of the most promising entrepreneurs from BBVA Momentum 2019 -- three from each country where this edition took place. They were selected from the 169 participating companies for their revolutionary nature and the growth potential of their entrepreneurships.
These entrepreneurs have the goal of transmitting to the audience the innovative solutions they are offering for important challenges in the sector, such as environmental conservation and job creation for more vulnerable groups. All in a five minute pitch. Listening to them is an inspiring experience, and a unique opportunity to get to know the different business models that are demonstrating their effectiveness with a real and positive impact.
The last round table will help the audience find out how the entrepreneurs have become an example for other companies, as they have spent years contributing to sustainability. The event will come to a close with a final presentation by Antoni Ballabriga, BBVA's Global Director of Responsible Business.
BBVA Momentum promotes open social innovation and the creation of a supportive ecosystem to help companies grow. For this reason, the final global event of BBVA Momentum 2019 promotes networking, so the audience in attendance will have a chance to get to know the experts and participating entrepreneurs, share experiences and establish synergies. 
Check the agenda and register for the final global event of BBVA Momentum 2019 here.