The winning social entrepreneurs of BBVA Momentum's most international year yet come together in Madrid
BBVA Momentum ends its 2019 program with the celebration of a global event in Madrid. International players in the sector and the three most promising entrepreneurs from each participating country will attend the event. The event will close the most ambitious year for the program, which accelerated the growth of 169 social businesses from Colombia, the United States, Mexico, and Turkey.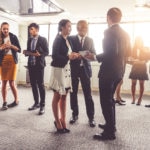 "Every single one of us gave it our all because the quality of the program required it. From the outset we were determined to accomplish this goal and be selected." The words of Mauricio Sánchez, managing director of Syma Builders, one of the Colombian companies to participate in BBVA Momentum's final event, reflect the spirit of achievement and the desire to grow which characterizes the entrepreneurs attending this premier social entrepreneurial event. Each of the participants have been selected — by virtue of the quality and potential of their business ventures — to present their growth plans in front of an audience comprised of experts, social companies and organizations, investment funds, business angels, and BBVA clients.
Essential topics for entrepreneurs
The BBVA Momentum Global Summit will be held on March 3rd at the Madrid Impact Hub (calle del Gobernador 26). The morning session, entitled 'What Entrepreneurs Need' will start at 9:30am. Experts such as Antonio Gonzalez, CEO of Impact Hub and Jose Luis Ruiz de Munain, CEO of Foro Impacto will be on hand to participate.
During the first part of the day,  a round table covering "Community and Network" will be moderated by Paul SantaEufemia, CEO and co-founder of Bridge for Billions, a BBVA Momentum 2017 participant. There will then be a panel addressing the importance of measuring impact, with guests like Conchita Galdón, Head of Social Innovation at the IE Business School and John Scade, Director General of MAS Business and coordinator of LBG Spain.
To close the panel, Rachida Fair, academic dean and associate professor of entrepreneurship at IE Business School and academic director of BBVA Momentum Social Enterprise Accelerator and Alfred Vernis, associate professor in the Department of Strategy and General Management at ESADE, will take the stage to explain the essentials of entrepreneurial training in the 21st century,  a cornerstone of the BBVA Momentum program, which offers its participants a complete training program.
The morning will end with a panel, moderated by Gianluca Giaggioti, researcher at the European Venture Philanthropy Association (EVPA), who will go into greater detail about what the social financier offers and how they determine how to allocate their investments. Leading experts on the panel include Irma Acosta, Head of Corporate Responsibility and Reputation at BBVA Mexico and Johann Heep, Social Banking Developer Manager at Erste Group Bank AG, among others. 
Quality entrepreneurial ventures
The second half of the day will feature the winning BBVA Momentum 2019 social businesses who will briefly pitch their projects. Representatives from Syma, Casai, and Urban Garden(Colombia); Gifts for good, Magic City Woodworks, and The PIC Place (United States);  Sal de Aquí, Biofase, and Prison Art (Mexico); and Es Kariyer, Puduhepa ve Kız Kardeşleri, and Twin Science (Turkey) will take five minutes to explain their business plans and the positive impact they are having on their communities. It will be a unique opportunity to witness first hand the fruits of their BBVA Momentum labor up close and put a face and name to a group of entrepreneurs, who throughout the program have shown their will to achieve and their potential for growth.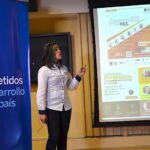 The selected entrepreneurs will explain their business plans and the positive impact they are having on their communities.
Thereafter, a round table, "Entrepreneurs and Sustainability," will be held. The day of learning and networking will be brought to a close by Antoni Ballabriga, BBVA Global Head of Responsible Business.
Anyone interested in attending the BBVA Momentum Global Summit can register here.