The start of sweet summertime means that the school year for most kids in the United States is drawing to a close. If you're a parent, you may be thinking about how to say thanks to a special teacher that has been meaningful in your own child's life. The good news is that there are myriad ways to recognize teachers for the effort, caring and education they've provided throughout the school year.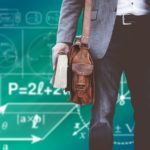 Teachers work hard, often spending long hours at school and using their own money to buy supplies for their classrooms. Honoring the effort they put toward educating the next generation is important. For many teachers, it's not about how big the token of appreciation is, but simply knowing they are appreciated that matters.
In honor of its Everyday Heroes month, BBVA Compass MoneyFit talked to the experts, including teachers, to understand what they most appreciate when it comes to saying thanks for a job well done. To read more, click here.
BBVA Compass also has a way of saying thanks to Everyday Heroes, including teachers, by offering a special suite of financial products and product discounts. To learn more about the Everyday Heroes program, click here.