November 20th: SEPA reaches a new stage in its evolution
Since the start of the Single Euro Payments Area initiative, known as SEPA, it has hit numerous milestones. November 20th will be another important day in this process of adapting to the new payment regulations in Europe.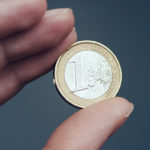 We are witnessing the payment world evolve right before our eyes. In Europe, SEPA and everything that surrounds it have been the impetus for change. Implementing SEPA represents one more step in Europe's economic and monetary integration. However, the European Commission and European System of Central Bank have been implementing this initiative gradually.
February 1st was an important day. Starting from this date it became mandatory to provide an IBAN code when transferring funds or debiting an account for both individuals and companies.
November 20th will mean a new milestone bringing relevant changes in SEPA, especially for direct debits. BBVA's Transaction Services Europe team explained it in detail in the newsletter for customers. Here are the main changes:
Better deadlines to present SEPA core direct debit collections. There will be a single deadline to present SEPA core direct debits, regardless of the type (first, recurrent, one-off, etc.) and it will be shorter.
Elimination of the requirement to distinguish between the first direct debit and subsequent direct debits (FRST/RCUR). This is especially relevant for direct debits among countries and applies to both core and B2B direct debits.
Simplification of the process to indicate a change in the debtor's account. The same procedure will be used to indicate an account change within the same bank or among financial institutions.
These changes are the prelude to the Directive on Payment Services (PSD2) that will enter into force in 2018. Until then, new products will emerge like real-time payments, new services offered by or in conjunction with third parties and new ways to receive and make payments among customers and providers.