Openpay reaches an annual volume of 360 million transactions processed in Latin America
Openpay, the BBVA Group's digital payments company, is positioning itself in the acquiring business in Latin America, with its annual volume of transactions processed in the region to reach 360 million by the end of March 2023. This exponential growth is the result of technological innovation in payment processes and the synergy it has established with the global financial institution, which has made it one of the main digital payment processing companies.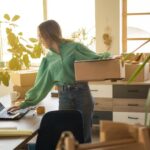 In the last year and a half, Openpay has grown from 10,000 to 100,000 customers by leveraging the bank's distribution network to bring its payment solutions to businesses of all types and sizes in the region. Moreover, in the last two years it has become a multinational company, expanding its operations to Colombia, Peru, and Argentina, with Mexico as its main base of operations.
Alejandro Pineda Mosiño, CEO of Openpay, recalled that Openpay was born as a payment gateway in 2013 in Mexico, and that "at that time the country's acquiring banks were reluctant to provide their services to start-ups, or to micro, small and medium-sized enterprises", so the company sought to design an innovative aggregator model that allowed them to implement all payment methods for their e-commerce sales in their systems, in a single integration: credit and debit cards, cash payments, CoDi, points and bank transfers, and with this value proposition collaborate with a market that needed to be served.
In the last two years it has become a multinational company, expanding its operations to Colombia, Peru, and Argentina, with Mexico as its main base
Pineda explained that Openpay became "a pioneer in detecting the opportunity and responding to a need that had been neglected by traditional payment processors." That is why consolidating the alliance with BBVA became a win-win for both entities, explaining that "Openpay multiplied its commercial capabilities by joining forces with one of the most important banks in Mexico, and allowed it to channel the most innovative payment options on the market to its customers in the country." In 2017, Openpay had twenty-eight employees, now has more than six hundred and expects to exceed seven hundred this year.
In 2022, Openpay began distributing payment solutions through the BBVA Mexico network. As a result, the growth in clients captured in the last 18 months has multiplied exponentially, opening up possibilities for smaller businesses, initially mostly medium and large businesses. Currently, approximately 80% of the customer base is made up of small businesses and entrepreneurs.
We have succeeded in democratizing digital payment processing, bringing it to tens of thousands of Latin American SMEs
Pineda notes "we have managed to democratize the processing of digital payments, bringing them to tens of thousands of Latin American SMEs, which fills us with pride. This would not have been possible without the distribution capacity of a commercial ally such as BBVA and its expertise in distributing to retail customers."
Openpay has become a fundamental pillar of the BBVA Group's payments strategy, as one of the main acquiring banks in the Latin American region, especially in Mexico, where new customers were responsible for taking out 40% of the products the bank sold in the country in 2022. The commitment to provide muscle to the payments ecosystem in the region is supported by the performance in the different countries where it has been implemented after Mexico, such as Colombia, Peru, and Argentina.
In Colombia, despite being a highly competitive market in the supply of POS terminals, it has achieved an average monthly growth of 170% in the sale of these terminals. In Peru, from 2022 to 2023, it has increased its digital world transactions by more than 300% on average per month. In addition, the arrival of Openpay in Peru has allowed BBVA to become the first acquiring bank in that country through a collaborative effort. And in Argentina, after five months of operations since its launch in December 2022, Openpay already has 40,000 member merchants that offer their customers payment links, QR codes and wireless card readers from their cell phones.
The ultimate goal in each of the countries in the region is for businesses to be able to offer their consumers the payment option that best suits their needs, whether it is a card payment in a physical store, a payment gateway immersed in their e-commerce, or a payment link received by email, social networks or instant messaging.
Openpay will continue to consolidate all e-commerce payment services and in-store payments in the four countries in which it operates. Pineda estimates to have "150,000 active clients operating with the platform by the end of 2024" and concludes that "against a backdrop of economic turbulence in which companies similar to ours have seen their financing reduced, Openpay continues to be committed to driving business growth and expansion in Latin America, offering them payment solutions that enable comprehensive, accessible and secure transactions with the backing of BBVA."