PayPal makes inroads into mobile payments market with the purchase of Paydiant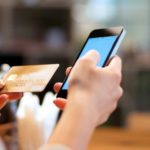 On March 3, a Boston-based startup called Paydiant became PayPal's first acquisition in 2015. Paydiant is a small company, founded in 2010, that brings a provider of mobile wallet technology for payment apps of large companies like Subway, the supermarkets Harris Teeter, the bank Capital One and MCX , the consortium of retailers (including Wal-Mart) which is developing the CurrentCmobile payment app.
Paydiant payment technology allows customers to pay for articles through NFC, or by scanning QR codes, which helps retailers avoid the costly task of installing specific hardware for 'contactless' payments. In the words of PayPal, its technology and that of Paydiant coincide in having an 'agnostic approach', meaning they are designed to work on most mobile devices on the market... and that its partners may use the mobile payment technology (QR / NFC) that best suits their business.
The agreement between PayPal and Paydiant involves acquiring patents, the portfolio of customers and staff (70 employees). The specific terms of the agreement were not disclosed, but we know that it will be concluded between now and April, and even some publications such as Re/Code dare to specify by talking about numbers around $280 million.
Both Chris Gardner (CEO of Paydiant) and Anuj Nayar (CEO of PayPal) refused to take part in a move aimed to compete against Google and/or Apple Pay, although it has escaped no one that this simply adds -even more- to the hype around the evolution of the mobile payment industry. Recall that, in recent months, Apple has sat down to negotiate with Alipay, Samsung has bought LoopPay (and it has already incorporated its technology into the new Samsung Galaxy S6 and Samsung Galaxy S6 Edge), Visa has done the same with Trialpay and Google has taken over Softcard (a mobile wallet aimed at the haulier industry) and it has announced that soon Verizon, AT&T and T-Mobile will begin to install Google Wallet in all their Android terminals.
Speaking to TechCrunch, the analyst from Forrester Thomas Husson predicted that we would see a greater concentration of companies in this field, with the big players investing in new acquisitions. From The Street Brian Billingsley, CEO of the online payment company Klarna North America concurred in that diagnosis, "the current mobile payment industry is highly fragmented. Really, no one has had great success in the mobile market, but there is a feeling that we will soon see winners and losers, and companies are investing to get in a leading position". And that is one possible explanation for the current shopping rush of startups and landings in new markets that we are experiencing.
In any case, buying Paydiant is an important move for PayPal. Keep in mind that of the $226 million in sales through its platform, less than 20% were performed through mobile devices (and, even among them, retail payments were a minority). PayPal was created, it should be remembered, as an e-commerce platform, and it seems unable to escape these limits. Or rather, it seemed up to now: Paydiant can be its bridge to mobile payments and retailers, to those that can offer their technology through mobile wallets, or gift and loyalty cards.