In line with BBVA's commitment to SMEs and aware of entrepreneurs' new needs, BBVA in Peru has launched the profile 'Mi Negocio' (My Business) on its app so that individuals with a business can manage their personal finances as well as finances for their businesses on the same platform.
New 'Mi Negocio' profile
This value proposition, unique in the Peruvian market, allows individuals with a business to manage their personal finances and those of their entrepreneurships in a swift, smart and simple manner - all on the same app.
This means that when entrepreneurs log onto BBVA's mobile banking they can select either their personal or business profile to manage each of their accounts separately and do the same transactions they normally do. This improves the user experience, as additional apps are not needed to manage business finances. 
"This solution aims to make it easier for the thousands of entrepreneurs in the country to manage their finances, improving their financial health by helping them make better decisions and preventing them from having to go to brick-and-mortar branches except for when it is completely necessary," noted Augusto Paz-López,  manager of BBVA en Peru's  Business Area.
Of its main advantages, 'Mi Negocio' offers the possibility of:
Accessing information on personal and business finances all in one place
Getting cash from the Working Capital Card 
Paying the Working Capital Card
Having access to a preferential exchange rate
The possibility of opening a business checking account in soles and in dollars
Transferring money to yourself and to third parties 
Paying for services
Downloading account statements and sales reports 
Obtaining a daily and monthly summary of operations and fees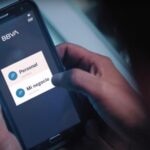 SMEs, the foundation of the economy
Small and mid-sized enterprises drive the national economy. According to official figures, SMEs make up 99 percent of the businesses in Peru, create approximately 85 percent of all jobs and generate around 40 percent of the country's GDP.
"SMEs are the foundation of growth in a country like Peru and the key to propelling the economic recovery. Entrepreneurs today are constantly evolving and looking for new ways to grow, expand their offering and their markets. In order to achieve this, they need allies. We want to become the bank for SME," Paz-López said.
Digital solutions
The support of the banking sector is fundamental to SMEs' recovery, with appropriate products to finance their new initiatives. The health crisis also made digital solutions more necessary than ever before to expand businesses and meet the new demands from consumers and the market. 
For example, over 2.7 million BBVA users turned to the bank's app for their queries and financial operations. This represents growth of more than 150 percent compared to the period prior to the pandemic.
"We feel it is necessary and timely to give entrepreneurs more digital tools to easily manage their finances for their businesses. We know that Peruvians increasingly prefer to manage their businesses from their cell phones. For this reason, we always aim to be one step ahead in the digital transformation," the executive maintained.
A boost for the sector
According to BBVA Research forecasts in July, the Peruvian economy is expected to grow approximately 9.0 percent in 2021 and 4.3 percent in 2022, directly impacting the SME sector, which is forecasted to grow up to six percent next year. 
Under this premise, Paz-López also stressed the need to promote collaborative initiatives in the sector for the segment's benefit. "We hope that with innovations of this kind, more financial institutions will get on board and improve their offering for SMEs. This way we can all contribute to the development of small businesses and help to build a better country," he indicated.