Beyond the PIN: here's the technology we need to be using to make our mobile purchases more secure
This is the year we'll begin paying with our cellphones. Although our credit cards have security systems that guarantee the payment is made correctly, smartphones herald the arrival of other technologies. Say goodbye to the PIN –these are the methods you'll be using in the future.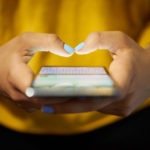 Mobile payments are set to really take off in 2015, and all those concerned are doing everything possible to make sure it happens. It won't be easy to integrate them, as it's not merely a matter of introducing the right technology. In this case, security is a key element to guarantee transactions are made successfully.
Credit cards depended on the PIN, the magnetic strip, and more recently on the NFC. But the technology has had to be adapted for use in cellphones. Nowadays, we can continue using our numerical account code to pay with our smartphone but there are a series of technologies that will soon be available and are set to take over as the main security options for mobile payments. We explain them here.
Fingerprints, the immediate future
Of all the technologies developed to secure mobile payments, fingerprint recognition is far and away the most advanced of all. It first made its appearance a couple of years ago and since then has taken giant strides forward. Apple was among the first, but more and more companies have now introduced it.
The iPhone, along with Apple Pay, was a pioneer as a platform for promoting cellphone payments, but an ever greater number of telephones are now incorporating systems that are capable of recognizing fingerprints rapidly and effectively. These characteristics are crucial to their success.
Today, this is the technology most likely to become widespread in cell phones. It works well, it's fast, but it still needs to be a feature of more smartphones. With the spread of the different payment platforms, it has everything necessary to ensure it is the go-to option. It's close to being a standard.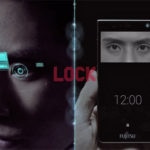 The future: iris recognition
At the latest Mobile World Congress we had the opportunity to discover Fujitsu's iris recognition technology. This is a biometric system like the one used in security doors but with the difference that in future we'll be able to use it from our cellphone.
All you need to do is to hold your cellphone in front of your eyesand it will scan them and identify you in a matter of seconds. The system operates with a camera and infrared LED, and Fujitsu intends to refine the technology and encourage other telephone manufacturers to install it in their terminals. For the time being we have to wait a little longer, but its integration may be disruptive.
Old acquaintances: facial recognition and Bluetooth
Jack Ma is one of the best-known names in China. If the AliBaba magnate says facial recognition technology is the future for securitizing mobile payments, we should sit up and pay attention. It is worth remembering he heads one of the leading online sales empires.
There have always been doubts about facial recognition with cameras, but the owner of the largest online store in China claims to have designed a system that works effectively. It was presented in CeBit, one of the largest B2B fares in the world, and although it still has no scheduled date for its integration, well-placed sources say the system is very reliable. .
Another technology jostling for a place among the mobile payment systems is devices with Bluetooth connectivity. Yes, headphones, wristbands, watches, any wireless object compatible with this protocol. What's the key? They're all personal items we often wear or have on us. .
For example, in a smartband or smartwatch. If it's paired with the cellphone, it will be the way to make a secure payment in a matter of seconds. Apple wants to do this with its Apple Watch, and in China they're talking about Xiaomi and the next generation of smartbands for paying via AliPay..
But we'd be well-advised to keep our eyes open, as these technologies are the ones we'll be using very soon to make secure payments with our cellphones. The key to their success will be that for users they're simple to use, and for companies they guarantee totally reliable security.