The power of simplicity: management lessons from Apple
Renowned marketing expert Ken Segall says that Steve Jobs' legacy comes down to simplicity – a quality that stands out in an overly complex world.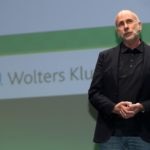 In 1997, when Steve Jobs returned to Apple - the company he created two decades before – it was only weeks away from declaring bankruptcy. "We sold 28 products and they were all fairly mediocre," says publicist Ken Segall, who worked with Jobs at Next (the company he created when he was fired from Apple) and later shared his glory days at Apple.
In 2011, 14 years later, Apple became the most valuable company in the world. Its secret?  Segall is convinced: Apple revolutionized the business of PCs, music, telephones and Tablet because everything revolved around the search for simplicity.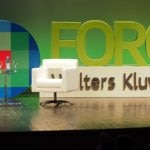 Ken Segall
That simple? Yes, that simple, although there's a catch. Because "simplicity does not exist. What exists is the perception of simplicity and it comes after many hours of work," explained Segall at the Foro de Asesores conference organized by Wolters Kluwer.  In the words of Antoine de Saint Exupéry, author of 'The Little Prince': "It seems that perfection is attained, not when there is nothing more to add, but when there is nothing more to take away."
"Apple revolutionized the business of PCs, music, telephones and Tablet because everything revolved around the search for simplicity
So the first thing that Jobs did when he returned to Apple was remove, reduce and simplify. Apple stopped selling things like scanners and focused on computers. In fact, it focused on very few computers. The strategy was as simple as asking potential customers only two questions: if the computer was for home or work; and if they preferred a desktop or laptop. Apple would respond to the four possible answers to these questions with only four products – four leading products with premium prices.
In Segall's opinion, a simple product stands out because the world, by nature, is extremely complex. And it helps to create an emotional bond. Even the product names are important. "Jobs was obsessed with making sure that the people who buy Apple were in love with Apple. You can easily say that you love your MacPro, but it's very hard to say that you love your HP Envy 13-d103ns," he explained. In other words, emotions create the bond between machines and people.
In August 1988, the launch of the iMac meant trial by fire for the radical change in the company's strategy. Many still remember the slogan of its advertising campaign: 'Think different'.
This version of the commercial was narrated by Steve Jobs himself, although the final version used the voice of a professional because the Mac founder didn't want to take attention away from the product.
It was a huge success: 800,000 units were sold in five months. But the best was yet to come for the company.
In 2001, the first iPod was launched. "In the advertising, we could have talked about everything it could do," recalls Segall. "It was a huge breakthrough. Instead, we chose to highlight the simple aspects - what interests people: "1,000 songs in your pocket". That was the slogan, accompanied by an austere image of the device.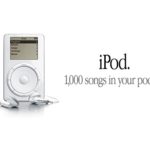 Steve Jobs passed away five years ago and Apple, which is now led by Tim Cook, is experiencing a bit of a slowdown. It isn't easy to hold the tech icon throne and also have constant growth in sales and profit. But Apple continues to be a benchmark in the industry and has a clear strategy: it sells three computer models versus Dell's 26 and HP's 41. And with only a 10% market share, it's more profitable than both of these competitors, assures Segall.
"Segall is the man that came up with the 'i' for Apple products and converted generic names into a powerful brand (iMac, iPad, iPhone)
This former Apple executive is no longer part of the corporate world on an everyday basis. He now works as a marketing and advertising guru, sharing his experiences (not just in Apple, but also in companies like Intel, IBM and Dell) with auditoriums around the world. He has also written two books: 'Insanely simple' (focused on Apple) and 'Think simple'.
Segall's name is now followed by the tag, "The man who put the 'i' in iMac." That famous 'i' – 'i' for imagination, internet and I – was added to different Apple products like the iPod, iPhone and iPad, even though the company had put it aside due to the legal difficulties it encountered as the range of products expanded. Segall jokes about this identification describing his years of work with a simple vowel: "That cow follows me everywhere, so I'm going to milk it until it's dry."
He also jokes when explaining that Jobs was not at all convinced about using the famous 'i' at first: "Thanks to me you don't have a PhoneMan in your pocket," he tells the auditorium because Jobs wanted to call the first Mac, MacMan. After a lot of insistence, he was eventually convinced by something so untechnical as seeing the four letters of iMac on a prototype: nice and short, and elegantly simple.