When the PPP launched earlier this year in response to the COVID-19 pandemic, uncertainty painted the quickly-changing small business landscape. That uncertainty still lingers now that the program's narrative has shifted to the forgiveness phase.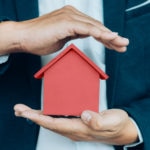 The PPP allowed businesses with 500 or fewer employees to borrow money from  lenders guaranteed by US Small Business Administration ("SBA") to fund up to 2.5 times their average monthly payroll and other expenses, including mortgage interest payments, rent payments and utility payments. If the full time equivalent number of  employees were retained throughout the covered period and certain other conditions are also met, businesses may be eligible to have their PPP loan balances forgiven.
BBVA recently launched an informational webinar to clear up the questions surrounding the forgiveness process, touching on various topics around the program's current phase. The bank will also be doing a four-part series giving a rundown of the various sections of the webinar.
For Part 1, below is a high-level breakdown of the lender's responsibilities throughout the PPP forgiveness process. Lender responsibilities are not limited to the list provided.
To view the entirety of the webinar, including a detailed description lender responsibilities, click here:
Review: Lender gives a good faith review of a borrower's calculations and supporting documentation concerning amounts eligible for loan forgiveness.
Decision Timeline: A decision on a loan forgiveness application must be made to the SBA within 60 days of receipt of a complete loan forgiveness application from a borrower.
Reasoning: If a lender renders a decision to reject the application, the lender must provide the SBA the reason behind the decision.
Next Steps: If the application is accepted, the lender must notify the borrower of the decision. If it is declined, the lender must notify the borrower in writing of why that decision was determined, and the date of the borrower's first payment.
The information provided above is subject to change based on further congressional action, regulatory action or further guidance from the SABA or Department of Treasury.
"We have to go by the rules of the program, but things are uncertain right now," said BBVA USA Small- to Medium-Enterprises Network Executive Elizabeth Dobers. "Banks are here to help. We're working with the SBA to follow their guidelines and make sure that these small businesses are the ones that benefit. I'd encourage people to watch the webinar, as it goes into further detail and answers many questions floating around right now. It's 45 minutes, but it's very informative and worth it."