Private banking celebrated at fourth annual industry awards in Zurich
For the fourth consecutive year, the Swiss private banking sector has turned out for Private Banking & Wealth Management: Switzerland 2019, the leading industry conference and award ceremony that will bring together more than 250 banking executives, technology vendors, and specialists in other financial services. BBVA is one of the sponsors of this year's event.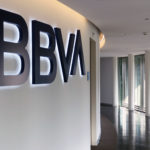 Topics such as the future of private banking, digital strategy, the use of technology, and sustainable investments will be addressed during the various conference sessions. The targeted sessions will lead to interactive participant debates and networking opportunities.
The day concludes with an award ceremony — Private Banker International — arranged by British publisher Verdict. The CEO of BBVA's Swiss business, Alfonso Gómez, is scheduled to attend the event with several members of his team.
These awards are held annually in Zürich, London, Frankfurt, Dubai, and Singapore at a gala dinner that recognizes the most successful groups specializing in wealth management.
Javier Rubio, Head of Business Development for BBVA in Switzerland, will lead one of the expert panels during which the keys to a customer-focused digital strategy will be shared. It will also address the digital experience related to opening new accounts, stressing the importance of a fast and effective process that complies with regulatory requirements. "Opening a private bank account needs to be as enjoyable an experience as opening a Netflix or Spotify account," he says.
Technology, digital ecosystems, and sustainability
The conference is divided into four sessions with respective discussion panels. The first, introductory session will address the future of wealth management and the next generation wealth manager. The session will discuss the idea of the regulator as a source of future opportunity for customer-focused financial advice services.
The second session is divided into two informational streams: customer-centric digital strategies and new investments in the digital world. The third session will focus on connectivity between platforms, discussing what is known as "conversational banking" (managing wealth through voice and/or text) and the need to exceed customer expectations. Finally, the fourth session will be dedicated to sustainability and private banking's mission to integrate sustainable investments in its product and service offering.
A night of awards
In the evening, more than 50 banks located in Switzerland and the most influential Swiss and international fintechs will attend the gala dinner and awards ceremony. According to Alfonso Gómez, CEO of BBVA in Switzerland, "it is a fantastic opportunity to celebrate two years of intense work and transformation, culminating in the recognition of BBVA as a major player in the transformation of private banking in Switzerland and its unparalleled customer offering of financial solutions."
BBVA in Switzerland has received three nominations for the following categories: Outstanding Wealth Management Technology Platform in Switzerland; Outstanding Customer Relationship Service and Engagement in Switzerland; and, Most Innovative Private Bank / Wealth Manager of the Year.