Q&A: Dolphins Cancer Challenge creating opportunities with BBVA Compass for second year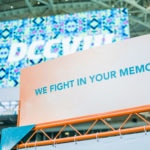 Launched in 2010, the event has since raised more than $22 million, including this year's total of about $3 million. This year, BBVA Compass Chief Marketing and Digital Sales Officer Jennifer Dominiquini rode her bike in the annual race in support of cancer awareness, and sat down with BBVA Compass' External Communications team to discuss the bank's involvement and the overall experience.
This was BBVA Compass' second year of participating as a sponsor of the event – why is it so important to be involved in this particular ride?
We lean into the communities we call home. BBVA Compass has a loan production office in Miami, and the Miami Dolphins do so much for this area. So we wanted to team with an organization that is a pillar in South Florida, and an organization whose values align with ours. It was a home run – or rather, a touchdown! Cancer research is such an important topic for people all over this country, and personally for people at BBVA Compass. Our logo was even embroidered into this year's jerseys again. We were proud to contribute to such a great and established cause for two consecutive years.
How was the ride for you personally? You've done some bike riding for charity before, correct?
Absolutely. I rode my bike for about 500 miles with the PURSUIT Ride team back in 2016 to raise funds and awareness for adults with disabilities. That was a beautiful and memorable experience for a lot of BBVA Compass employees. And it created ample opportunities for a lot of people. That's our brand mission – "Creating Opportunities". So to hop on my bike and ride for a different, but still amazing, cause with the Dolphins was a no brainer.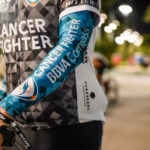 Which one was more difficult?
(Laughs) Well, it's hard to say. They were both challenging in their own right. But really, when you think about it, whenever it gets difficult, you just have to remember the people you are riding for. They have their own challenges to overcome – challenges that are nothing compared to what you're going through on a bike. That's what gets you through the rides, and that's what pushed me to cross that finish line in Miami.
Were other employees involved in the ride?
Of course! It wasn't just me out there representing BBVA Compass. I want to mention Diddy Saini, who is on our strategic partnerships team, and who has a long-standing relationship with the Dolphins. He rode his bike as well, and has been outstanding in coordinating our efforts with the team. This is a growing event and our employees again eagerly wanted to be part of it, especially with the trials and tribulations from this summer's devastating hurricane. When we all came out here for the ride, we definitely were not surprised to find that the Miami community has bounced back and showed great perseverance in the past few months. This is a vibrant area that BBVA compass is proud to call home and give back to in a big way.