It's true that interest rates on mortgages are increasing, but it could still be a good time to refinance. As with so many things in life, it all depends on your unique financial situation.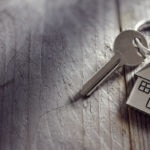 If you're thinking of refinancing, there are two major types available: rate-and-term and cash-out.
In rate-and-term refinancing, borrowers are looking to save money by taking the remaining balance of the original mortgage and refinancing it at a lower rate and an affordable loan term. This type of refinancing often yields a lower monthly payment resulting in more spare cash flow which can be used in many ways, including building savings. BBVA Compass offers more information on rate-and-term refinancing here.
Cash-out refinancing occurs when borrowers refinance for more than they owe. The additional amount financed is delivered to the borrowers at closing and can then used for a variety of reasons, such as funding home improvements, paying off other debt, or another financial need. More information on cash-out refinancing can be found here.
Once you've decided what type of refinancing is right for your unique situation, knowing your break-even point is a key next step in determining if it makes financial sense to refinance. Your break-even point is the point at which the monthly savings created by the refinance offsets the cost of refinancing.
For example, a new mortgage will typically include another round of closing costs and fees. To determine the break-even point, simply divide total closing costs by how much you'll save each month. The number you get is how many months it will take you to reach break-even. If you do not plan to stay at your home for longer than the break-even point, refinancing may not be the right option.
To help you determine whether refinancing is a good financial move, BBVA Compass offers a mortgage refinance calculator.
For more on refinancing, BBVA Compass offers "Is Now the Time to Refinance" on its MoneyFit blog.
Finally, to see a range of mortgage options from BBVA Compass for the full spectrum of homebuyers, including new construction loans, click here.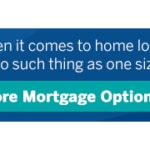 Terms and Conditions apply to all mortgage loan products. Approval required. NMLS ID 402936