Regulation can help with the challenges facing banking, say experts at IESE summit
Political events have been to the fore in 2016, and discussions at yesterday's "Challenges for the Future of Banking"  (CFB) event, hosted by the IESE Navarra Business School in London*, reflected this. Commenting on the rumored bonfire of U.S. banking regulations by the incoming Trump administration, one speaker said: "I don't want the Volcker Act (which prohibits American banks from trading on their own behalf) repealed - the re-organization would be too disruptive."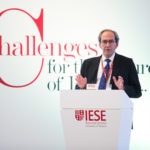 The reputation of the IESE meant that many influential individuals from the world of finance spoke at CFB, where the theme was regulation and how it impacted different elements of banking, for example, in financial innovation. Speakers included BBVA Executive Board Director José Manuel González- Páramo, BIS General Manager Jaime Caruana, former chair of the U.K. Independent Commission on Banking Professor John Vickers and the Rt. Hon. George Osborne, up until recently Britain's Finance Minister (officially known as the Chancellor of the Exchequer).
When it came to financial innovation, one speaker felt that regulation had protected banks from competition from both fintech and technology giants such as Google and Amazon. "This isn't going to last," he advised, and pointed out that there are now flexible regulatory regimes for digital financial services businesses appearing, such as "Project Innovate,"  the sandbox run by Britain's Financial Conduct Authority for startups to test their services.
BIS General Manager Jaime Caruana. - IESE
There were no voices raised against regulation at the event, perhaps a recognition of its importance after the financial crash of 2008 - only discussions on how the world had changed and how regulation could help with new challenges. A number of guests talked about how corporate governance - and in particular bank boards - have changed in terms of focus and nature.
"Prior to the crash, all the focus was on growth," said a speaker. "Now it's a much broader set of metrics." He also pointed out that being on the board of a bank was a full time job. "When your risk appetite profile document runs to hundreds of  pages, it takes up a lot of time."
While President-elect Donald Trump may usher in lighter regulation in the U.S., the positive aspects of the ECB's regulatory regime, and in particular the SREP - the Supervisory Review and Evaluation Process - were highlighted by one guest.  The SREP is an annual review done by the European supervisor located at the ECB of each Eurozone bank and its capital position and manner in which it deals with risk.
"SREP engages with the highest levels of the bank,  and  has a long term-view in making its assessment," he said.
While the conversation around regulation at the CFB was positive, speakers were asked what they'd like to see change. One explained that there needed to be greater consistency. "The goalposts keep moving - and this means uncertainty and less investment."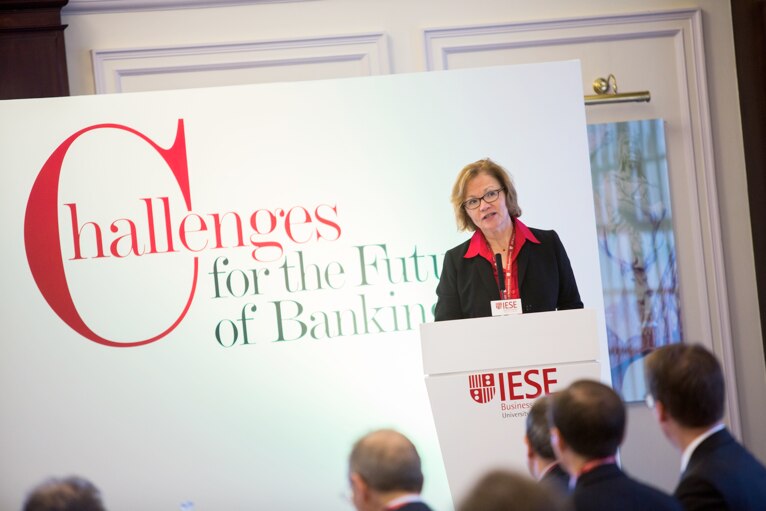 Patricia Mosser, Senior Research Scholar at the Faculty of International and Public Affairs, Columbia. - IESE
Another wanted regulation to encourage consolidation in European banking. "There need to be genuine European banks - and this needs regulation to create a common governance standard for easy comparison."
The consensus among the event's speakers was the banking industry was facing many challenges - rates of return from historically low interest rates, reluctance by consumers to borrow and disruption by technology, for example - but that regulation was broadly a force for good and could help banks in these areas.
However, one speaker cautioned that regulation couldn't do everything on its own. "Behavior needs to lead."
*The event was held under Chatham House rules, which means that opinions can be published but not attributed