The scientists responsible for key breakthroughs in optogenetics distinguished with the Frontiers of Knowledge award
Neuroscientists Edward Boyden, Karl Deisseroth and Gero Miesenböck have been distinguished with the BBVA Foundation Frontiers of Knowledge award in Biomedicine for their groundbreaking work in optogenetics, a technique that uses light to activate or deactivate proteins in neurons, enabling control over their activity with an unprecedented level of accuracy.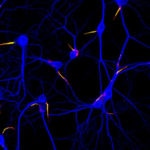 In just five years, thousands of groups across the globe have started using optogenetics to research brain functions such as sleep, appetite, decision making, the perception of time or the formation of memories, as well as to understand the mechanisms that trigger illnesses such as epilepsy, Parkinson's disease, depressions and even certain forms of blindness.
The beauty of optogenetics is that it allows the selective control of neural activity simply by applying light of the right wavelength. Before, the most widely used methods to study the living brain could modulate the activity of hundreds of thousands of neurons, but with little selectivity. With optogenetics, it is possible to act exclusively on neurons treated previously with light-sensitive proteins, according to the behavior being tested.
Edward Boyden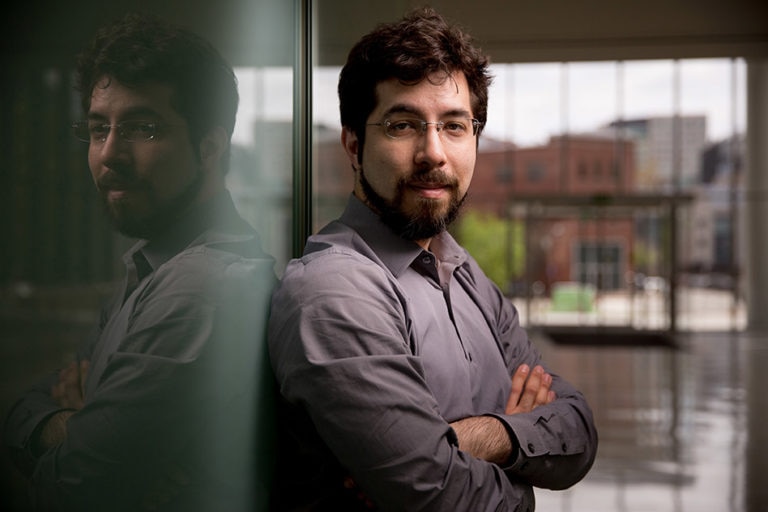 Edward Boyden (Plano, Texas, United States, 1979) completed his BS studies in physics and electrical engineering and computer science at Massachusetts Institute of Technology (MIT) before obtaining a PhD in neuroscience at Stanford University, where he worked alongside Karl Deisseroth. In 1996, he joined the research staff at MIT, where he remains to this day as professor of Biological Engineering and Brain and Cognitive Sciences. He leads the institution's Synthetic Neurobiology Group, developing tools that enable the systematic mapping and repair of the brain and other complex biological systems, and is also an investigator at the MIT McGovern Institute for Brain Research and associate professor at the MIT Media Lab. He has been co-director since 2014 of the MIT Center for Neurobiological Engineering.
Karl Deisseroth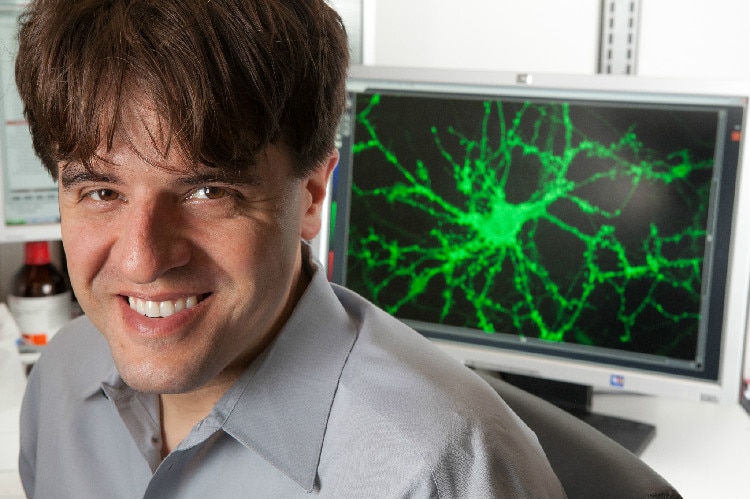 Karl Deisseroth (Boston, Massachusetts, United States, 1971) studied biochemical sciences at Harvard than went on to complete an MD at Stanford, where he also obtained his PhD in neuroscience. After finishing his PhD dissertation, he opted for a residency in psychiatry, and today continues to combine patient consultations with a devotion to basic research. He has spent most of his career at Stanford University, where he is currently DH Chen Professor of Bioengineering and Professor of Psychiatry and Behavioral Sciences. He served on the committee behind the BRAIN Initiative launched by the Obama administration in April 2013 to "accelerate the development and application of new technologies that will enable researchers to produce dynamic pictures of the brain that show how individual brain cells and complex neural circuits interact at the speed of thought."
Gero Miesenböck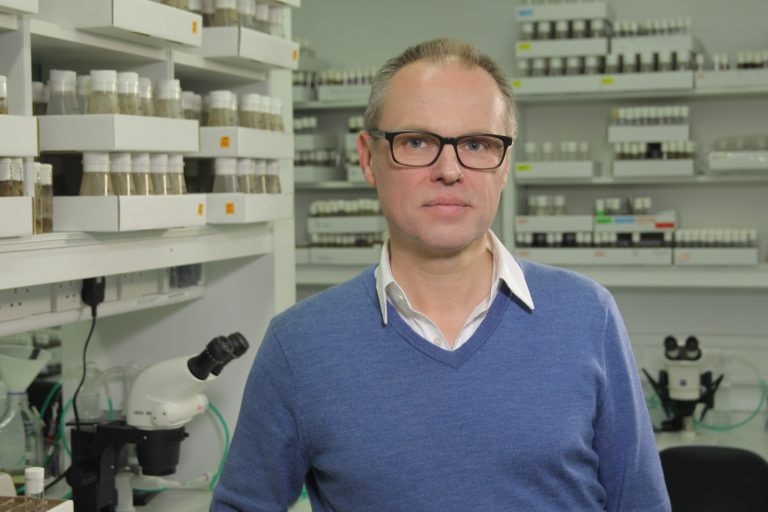 Gero Miesenböck (Braunau, Austria, 1965) studied medicine at the University of Innsbruck, where he also obtained his PhD. During a three-month stay at the University of Umeå, Sweden (1989). he came across the work of American biochemist James E. Rothman (Nobel Prize in Medicine 2013). In 1992, he moved to New York to work with Rothman at the Memorial Sloan-Kettering Cancer Center. Following three years as an Associate Professor of Cell Biology at Yale University, in 2007 he joined the faculty of the University of Oxford, where he combines the post of Waynflete Professor of Physiology with the leadership of the Centre for Neural Circuits and Behaviour (CNBC), which he also founded.
A revolutionary technique that has found its way around the world
Ed Boyden, (Plano, Texas, United States, 1979), a professor at Massachusetts Institute of Technology, used the following simile in conversation yesterday, after hearing of the award: "If we imagine the brain as a computer, optogenetics is a key that allows us to send extremely precise commands. It is a tool whereby we can manipulate the brain with exquisite precision."
In 2002, Miesenböck was the first to show that neural activity could be modulated by light. He began with cultured cells, but realized immediately that "this was a technology with immense transformative power." Miesenböck recalls that the reviewers of his first submission "completely missed the point"; something he ascribes to the fact that "innovative techniques always take time to filter through."
His second "breakthrough" moment was in 2005, when he and postdoctoral assistant Susana Lima managed to employ the technique in a living organism, concretely a fruit fly. By activating just two of its hundreds of thousands of neurons, optogenetics triggered the response that made the insect fly away.
But Miesenböck's technique had major drawbacks: the proteins used caused only modest neural activation, and the process was unlikely to be suitable for large-scale application.
The key to a solution lay with Karl Deisseroth and Ed Boyden. Like Miesenböck, they tried working with light-sensitive proteins, but without ever cracking the problem. The two men returned to the fray in 2004, only this time using a protein recently isolated in a species of green alga, with far superior light responsiveness to those employed by Miesenböck.
Deisseroth and Boyden's paper appeared in 2005. Since then, the technique has undergone successive refinements, with proteins, for instance, that respond at different speeds or to different types of lights, extending the range of brain functions that can be studied.
Boyden recounts how after the 2005 paper, rejected in turn by Science and Nature, he was turned down for jobs by at least half of the institutions he applied to: "At the time neuroscientists were distrustful of neurotechnology."