Spanish banks confirm their commitment to ensuring liquidity and credit for businesses and self-employed impacted by COVID-19
The Spanish Banking Association (AEB) welcome the implementation of the first €20 billion of a €100-billion government financing guarantee line, which is part of the banking industry's commitment to guaranteeing the liquidity and credit required so that businesses and the self-employed can weather the challenges caused by the COVID-19 health crisis.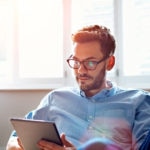 "This first tranche of guarantees allows us to quickly get the program up and running, to ensure the mechanism works, and better understand the real magnitude of our customers' liquidity and financing needs," the Spanish Banking Association Chairman & CEO José María Roldán explained.
With the aim of supporting ongoing economic activity in Spain and protecting its businesses, banks have offered their complete cooperation with the authorities in putting in place initiatives intended to alleviate the economic effects of coronavirus. To date, they have made more than €60 billion available to companies, SMEs, and the self-employed.
"Not a single Spanish company that is solvent should have liquidity or financing issues. Banks, with the help of the government guarantees program, are here to guarantee the continuation of activity for companies and the self-employed affected by this crisis. We want to do it and we can do it," said Roldán.
The Spanish government measures allow the banks to increase their leeway so they can accompany individuals and companies in these difficult times, preventing the current paralysis to become a structural problem.