A major superstore chain is making waves in the world of fintech news this week, lending to some interesting developments for an Oakland-based startup.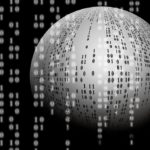 Fintech news in past weeks have somewhat focused on funding – but this week is bucking the trend of sorts.
Here's what you may have missed in the fintech headlines this week:
Walmart: Walmart Inc.'s employees have adopted money-management tools from Even Responsible Finance Inc. at a faster pace than anticipated, prompting a fresh round of funding to expand the fintech startup. (Source: Bloomberg)
Fintech charter: In an effort to tackle the multi-state licensing problem, the Office of the Comptroller of the Currency, the Treasury bureau responsible for regulating national banks, began exploring the idea of a special purpose national bank charter for fintech companies in December 2016, which would allow the OCC to license and regulate various types of fintech companies and exempt them from state licensing laws. After having extensive discussion and deliberation, the OCC is poised to announce its position on the fintech charter as soon as this month. (Source: MarketWatch)
Resilience: Analysts at Morgan Stanley upgraded the payments and processing industry to attractive on Thursday, citing a number of key trends that could underpin growth in the quarters to come. Among them: "resilient" consumer spending, share gains for electronic payment methods, network effects and pricing power. (Source: MarketWatch)
Note: Every Friday, BBVA Compass, a leader in the U.S. digital banking revolution, publishes its weekly Fintech Friday article, giving you headlines you might have missed in the world of fintech across the country.