Antoni Ballabriga: "Sustainability is the biggest business opportunity for banks in the next 10 years"
"According to United Nations estimates, meeting the Sustainable Development Goals will require mobilizing $5 to 7 billion per year. This explains the enormous scale of the changes that we need to address," explained BBVA Global Head of Responsible Business Antoni Ballabriga, during speaking at the Open Summit event in Madrid. Ballabriga underlined the key role that financial institutions are called to play in a context "where sustainability is the biggest business opportunity for banks in the next 10 years".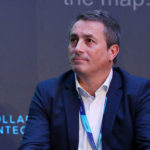 BBVA's Global Head of Responsible Business shared his insights into the link between digitalization and sustainable financing. In his opinion, digitization is becoming a driver of sustainable finance. "Against this background, and thanks to our standing as leaders in digitization, BBVA can also secure a competitive advantage position in this journey," he explained.
For Antoni Ballabriga, digitization will not only increase the pace at which these funds for sustainable finance can be mobilized, but will also boost said funds' impact. "Having a measurement of the impact we're creating is something that digitization can also help us with, at the time of attracting investments," he said.
In addition, Ballabriga listed the opportunities that digitalization will bring to sustainable finance. In his opinion, the first one has to do with financial inclusion. According to Ballabriga, "there are 1.7 billion people in the world who don't have access to a bank account; and hundreds of millions of SMEs and individuals who have access to banking thanks to digitalization." But beyond that, other opportunities lie in data and advisory services. "Thanks to the data that we can offer our clients, we can - and want - to help them change behaviors, we have to help them in this transition; and data is critical for this purpose."
"Partnerships with third parties – and Open Summit is a great example of collaboration and mobilization – represent another great opportunity," he explained. "Blockchain, which increases efficiency and offers creativity to the market by connecting the impact of sustainable business models with investors, is also an interesting opportunity. As is harnessing data to manage our climate and social risks; and using aggregate datasets shared in international partnerships to face up to different challenges."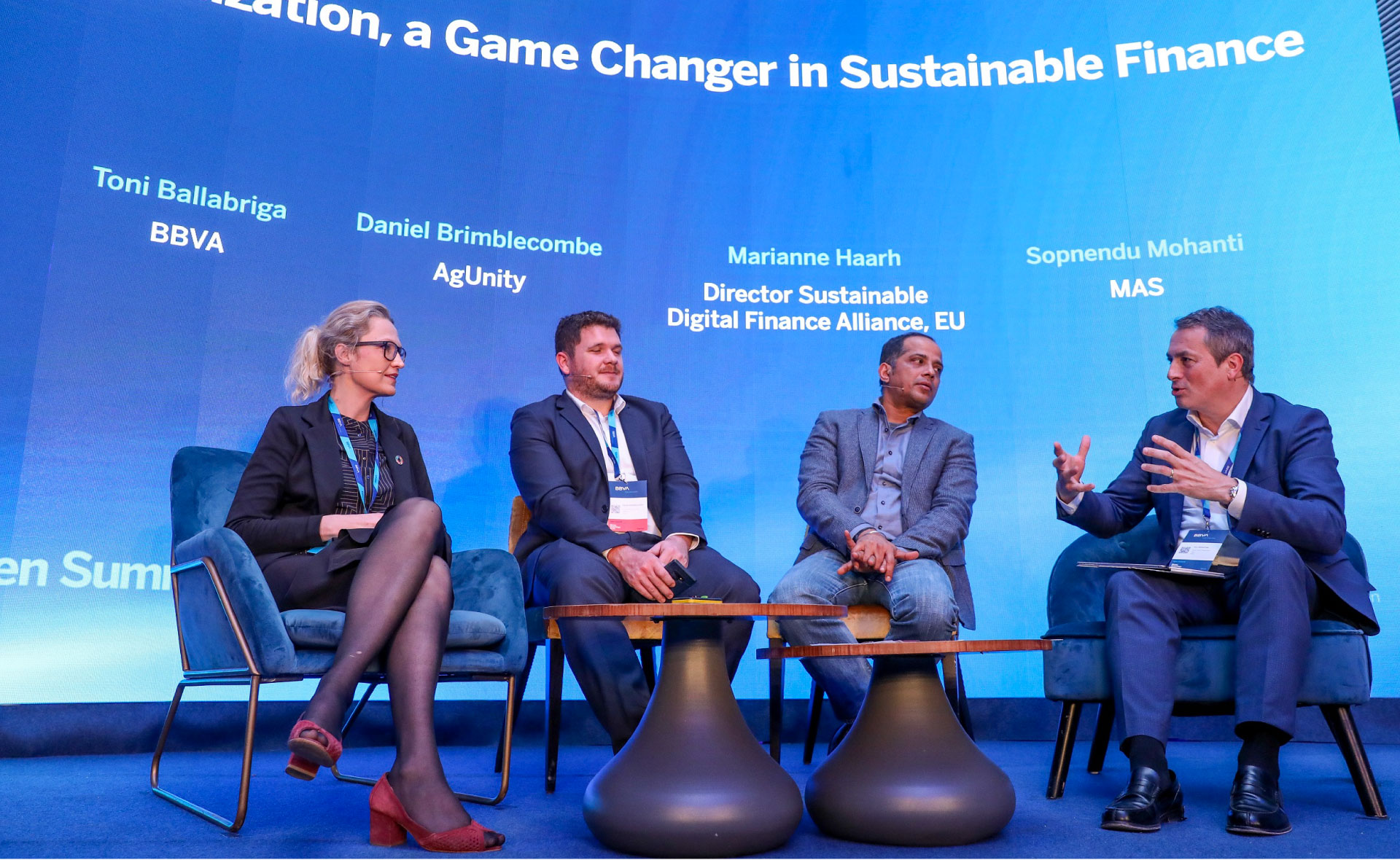 Antoni Ballabriga: "Having a measurement of the impact we're creating is something that digitization can also help us with, at the time of attracting investments".
Ballabriga also warned about certain challenges, such as the risk of unfairness due to the perpetuation of biases in AI analyses; the possible exclusion – caused by the lack of access in many parts of the world - to digital services and capabilities; and finally, the very regulations.
Antoni Ballabriga underscored out that in February 2018 BBVA announced its Pledge 2025, whereby the bank committed to mobilize €100 billion in green financing, sustainable infrastructure, social entrepreneurship and financial inclusion through year 2025. As of June 2019, BBVA had already mobilized €22 billion.
Additionally, the entity has also committed to work to mitigate its own environmental and social risks and minimize the potential negative impact of its activity; as well as to engage all its stakeholders to boost the financial sector's contribution to sustainable development.
Joining Ballabriga were Alliance Marianne Haahr, Director at the Sustainable Digital Finance Alliance, who recognized BBVA's innovative experience in Mapfre's green bond issue using blockchain technology; Sopnendu Mohanti, Chief Fintech Officer at Monetary Authority of Singapore; and Daniel Brimbelcombre, founder of AgUnity, a startup and recent winner of the BBVA Open Talent Sustainability Award 2019.
To minimize Open Summit's environmental impact, this year, the organizers of the event banned the use and distribution of printed materials and disposable plastic cups and cutlery. Also, in collaboration with startup GreeMko, they measured the audience's carbon footprint in connection with their attendance to the event.