Open Summit 2019, celebrating innovation and sustainability
Today BBVA celebrates its fourth annual Open Summit, the event dedicated to innovation and, as explained by BBVA's Global Head of Client Solutions David Puente, "demonstrates our commitment to the fintech ecosystem." Sustainability will be a featured topic throughout the day, and the Open Talent final winner will be announced.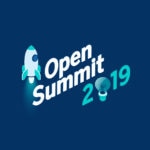 "Collaboration with the fintech ecosystem plays a fundamental role in meeting our goal of helping people make better financial decisions, offering relevant, personalized advice," Puente affirms. He believes the event is a faithful reflection of how BBVA embraces innovation, by sharing experiences and knowledge.
Puente reiterates that BBVA has already made significant strides along the path to making financial management easier for its customers. For example, the bank has launched services that predict transactions or automate processes, like rounding each purchase up to the nearest dollar (or euro) and transferring the difference to savings or automating balance transfers to prevent customers from becoming overdrawn. Specifically, in September in Spain, 117,000 notifications were sent warning customers about a potential lack of funds in their accounts and 26,000 new debit notifications were sent. Furthermore, there are already 25,000 businesses using BBVA One View to keep their various banks account under control.
"Behind these financial advisory solutions, there are teams working with disciplines like artificial intelligence and behavioral economics about which more will be revealed at Open Summit", Puente says. BBVA's Head of Client Solutions also believes the summit will provide the opportunity for new collaborations to emerge between the bank and the startups participating in its different open innovation initiatives.
BBVA CEO Onur Genç will be announcing the global winner of Open Talent and presenting the award
BBVA has already witnessed how previous Open Talent participants like Datasine, Charlie and ChargeAfter, have received funding from Propel, which manages BBVA's venture capital fund. There are even cases where participants have gone on to collaborate directly with the bank. Such is the case of Bdeo, a startup whose technology is being used by BBVA in Mexico for remote claim verification in one of its auto insurance products.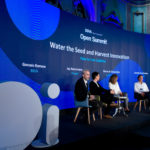 The Open Summit agenda addresses the most innovative ways to analyze the challenges related to the immediate future of money, technology, and people.
All the finalist startups from the different Open Talent rounds will be able to present their projects to the heads of different BBVA lines of business, which may result in proof of concepts, pilot projects, or possible investments. The highlight of Open Summit will arrive with BBVA CEO Onur Genç announcing the global winner of Open Talent and presenting the award.
Cobee, Pineapple are Slyp are the three startups competing in the final round for the top honor. More than 750 companies from 95 different countries participated in the previous rounds of the challenge. The winner will receive a €100,000 investment from the BBVA's venture creation studio, in addition to a strategic assessment plan, access to experts, and other resources that will help the winning startup continue on its path to growth.
A sustainable event
The Open Summit agenda addresses the most innovative ways to analyze the challenges related to the immediate future of money, technology, and people. Participants will include subject matter experts on topics such as machine learning, cybersecurity, open banking, and payments. Sustainability will be prominently featured throughout the day. "In addition to helping people fulfill their life goals, we want to make sure we are sustainable in our activity, contributing to a greener, more just future for everyone," BBVA's Head of Client Solutions points out.
Open Summit includes the participation of Antoni Ballabriga, BBVA's Global Head of Responsible Business who will discuss responsible finance with Marianne Haahr, Director of the UN's Alliance for Sustainable Digital Finance and Sopnendu Mohanti, Chief Fintech Officer for the Monetary Authority of Singapore. The startup AgUnity, 2019 Open Talent winner for sustainability, will also participate in the round table.
Further focusing on sustainability, BBVA has made every effort to reduce Open Summit's environmental impact. There will be no materials printed on paper nor plastic cups or utensils. Moreover, in collaboration with the startup GreeMko, the carbon footprint resulting from participant travel to the event will be measured.