BBVA and Pestana Hotel Group issue the world's first green bond in the hotel industry
BBVA and Pestana Hotel Group have reached a new milestone in the sustainable finance market, issuing the world's first green bond in the hotel industry, according to the International Capital Markets Association's (ICMA) Green Bond Principles. The €60 million bond has a maturity of 6 years and was placed among professional institutional investors.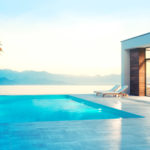 The issue was a success due to the strong interest in the European market, with demand covering by more than three times the targeted amount. The initially foreseen amount of €50 million was increased to €60 million, with nearly 30 national and international institutional investors participating.
The rating agency Axesor has rated the Grupo Pestana 'BBB with a stable outlook', classifying the group's bond as 'investment grade'. The issue also received a second party opinion from the environmental consulting firm DNV.GL, which allows the bond to be certified as green. The funds raised will be used to refinance two new and innovative sustainable hotels: 'Pestana Troia Eco Resort' and 'Pestana Blue Alvor'.
This transaction reinforces Grupo Pestana's commitment to environmental responsibility. The group is a leader in the Portuguese hotel industry and is also one of the largest hotel groups in the world.
"For the Pestana Hotel Group, it has been an exemplary process in every respect. We are very pleased. In addition to being the first hotel group in the world to carry out an operation of this kind, the competitive price and rating for this green bond issue are yet another incentive to persevere in the Group's firm commitment," says José Theotónio, CEO of the Pestana Group.
BBVA, a leader in sustainable finance
As a sign of its firm commitment to the fight against climate change, BBVA approved its Pledge 2025 in 2018 through which the bank will mobilize €100 billion from now until 2025 in green financing, sustainable infrastructure, social entrepreneurship and financial inclusion. The bank has the capacity, knowledge and experience to provide its clients superior advisory services for sustainable financial solutions and is playing a key role in developing this market.
2018 proved to be a year of consolidation for green, social and sustainable bonds. As an issuer, BBVA approved its framework for sustainable bonds tied to UN SDGs and successfully concluded inaugural green bond issues by BBVA in Spain and México, as well as BBVA Garanti's first gender bond. As a placement and structuring agent, BBVA has maintained its leadership in this market, participating in 13 operations as a bookrunner.
About the Pestana Hotel Group
With over four decades of success, the Pestana Hotel Group owns and manages more than 90 hotels in Portugal and abroad, with a mission to provide guests "the time of their lives".
In the hotel business, it mainly operates under four brands: Pestana Hotels & Resorts, Pestana Collection Hotels, Pestana Pousadas de Portugal and Pestana CR7 Lifestyle Hotels. With a presence in 15 countries, the group has over 11,500 rooms available in Europe, Africa and the Americas, and global team of more than 7,000 employees, making it the largest multinational hotel group of Portuguese origin.  With the goal of offering more comprehensive and attractive products, the group also operates in other business areas: hotels, real estate, golf, industry and services.
The hotel group ended 2018 with a consolidated turnover of €434.2 million, an EBITDA of €150.6 million and an investment volume of €100 million. In 2019, it will reach the 100 hotel mark, opening its first hotel in New York as part of an intense growth plan, with 15 new investments planned for the next three years.