In today's society, there is an increasing demand for sustainable growth and development. To respond to that demand, there are financial instruments such as social bonds, whose resources are by definition destined for projects that improve the social environment. This market has already reached 25.5 billion euros.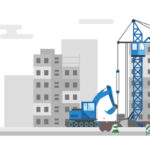 Social bonds are bonds destined to finance or refinance, in whole or in part, projects that generate positive social results, whether newly created or already underway. They are governed by the Social Bonds Principles, which recommend transparency and the dissemination of information, and promote integrity in the development of this market.
According to these principles, the bonds should finance "social projects" – that is, projects whose direct goal is to solve or mitigate a certain social problem, or to achieve positive results for specific population groups.
For this reason, we refer to financing for basic infrastructure that provides access to drinking water as a social project. Other social projects are those that provide access to essential services (health, education, financial services…) or to affordable housing, as well as those that promote job creation or food security.
Social projects may also have environmental benefits. In these cases, defining the bond as a social bond or a green bond is up to the issuer, based upon the primary aims of the project. When the funds obtained from the bond issue are destined to both social and environmental projects, they are called sustainable bonds.
BBVA, a reference in sustainable financing
BBVA has the capacity and the knowledge needed to provide its customers with superior advice on sustainable financing solutions, both in bonds and loans, and it is playing a key role in the development of this market.
In the area of sustainable and social financing, BBVA has acted as advisor and underwriter for the first public issue of social bonds by the Community of Madrid, to which it has also granted a sustainable loan of 240 million euros to finance a wide variety of sustainable projects in the region.