BBVA guides Grupo Piñero's first foray into sustainable financing
Grupo Piñero, a Spanish group dedicated to the vacation industry, closed a bilateral sustainable financing deal with BBVA. The bank acted as the sustainability coordinator. The agreement involves a €20 million revolving credit facility (RCF), which is aligned to the tourism company's firm commitment to holistic and long-term strategic sustainability.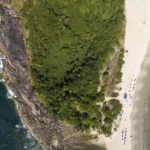 Under sustainable financing models, the economic conditions of a credit line -for example, the interest rate- are typically linked to the adoption of sustainability criteria in the business management practices of the borrowing company. Thus, said company can enjoy better financing conditions if it demonstrates an evolution in the implementation of environmental, social and good governance criteria.
The financial terms of the agreement are dependent on the performance of the company's ESG (environmental, social, and governance) rating. The rating agency Vigeo Eiris has been engaged to issue the Grupo Piñero ESG rating report.
It is worth noting that this financing instrument is a multi-currency RFC, meaning that Grupo Piñero can access the line of credit in both euros and dollars. Thus, the credit's price adjustments – which will fluctuate according to sustainability criteria – will be applied to installments for both currencies.
For Grupo Piñero CEO Encarna Piñero, "the signing of this sustainable financing facility reinforces Grupo Piñero's strategic, group-wide and long-term commitment to corporate social responsibility. Consequently, we have already incorporated the UN Sustainable Development Goals (SDGs) and the protection of human rights into our business strategy and our corporate governance system".
José García Casteleiro, Head of BBVA CIB in Spain says, "BBVA has an extensive track record in sustainable finance, and this agreement confirms its commitment to the fight against climate change. We are proud to have assisted Grupo Piñero with its first financing deal of this type and hope to continue helping them with their future sustainability strategy."
BBVA, a leader in sustainable finance
As evidence of its firm commitment to the fight against climate change, in 2018 BBVA approved Pledge 2025, the bank's initiative to secure €100 billion by 2025 for green financing, sustainable infrastructure, social entrepreneurship, and financial inclusion. The bank has the means, knowledge, and experience to provide its clients with superior advice on sustainable financing solutions and is playing a key role in the development of this market.
As one of the most active organizations on the world stage and the leader in Spain, BBVA has proven itself to be a dominant player in the sustainable loan business, In 2018, the bank managed a total of 17 deals in Europe and the Americas for clients in various sectors, and it was the organization that most frequently assumed the role of either sustainability coordinator or agent. By the end of June 2019, it had led another 11 transactions.
About Grupo Piñero
Grupo Piñero is a Spanish travel and tourism group that covers the entire value chain of the holiday industry. A global leader in the vacational segment, the Group builds its value proposition on three pillars: its ability to generate trust; the pursuit of excellence in the delivery of services, friendliness and attention to detail; and a unique value for money in its different activity segments. Grupo Piñero, which has a staff of 15,700 professionals, manages nine million vacation stays per year by guests from over 30 countries. In 2018, the Group's reported total sales worth €819 million.
In application of its CSR strategy, Grupo Piñero is committed to being a healthy and sustainable company: sensitive to the well-being of its professionals and making a positive economic, social and environmental contribution in the areas in which it operates.