BBVA strengthens its commitment to sustainability with an industry-first sustainable transactional product framework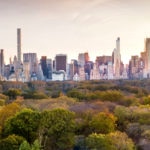 BBVA is committed to the Principles of the United Nations World Compact, the goals set out in the COP21 Paris Agreement and the achievement of the UN Sustainable Development Goals. In line with this commitment, in early 2018, the bank published its strategy to fight against climate change and foster sustainable development. Today, the bank has announced its new sustainable transactional product framework.
This framework linked to the SDG is a proactive initiative promoted by BBVA's corporate transactional banking team, whose priorities are innovation and excellence in customer service.
Enrique Jiménez-Herrera, Head of Global Transaction Banking at BBVA explains that "this industry-first value proposal pursues a two-pronged objective: first, to support companies in their projects aimed at contributing to improve the environment and society; and, second, promote innovation as part of their sustainability strategies".
Siemens Gamesa Renewable Energy, a BBVA strategic client with an international profile, has been the first corporate to apply this new methodology to certify a €900 million collateral and guarantee line as green. These bank guarantees are essential for the client's main activity, the manufacture and sale of wind turbines for the generation of wind power, both in onshore and offshore wind farms. This activity has an impact on Sustainable Development Goals 7 and 13 - Affordable and clean energy and Climate action - respectively. Based on this operation's alignment with the framework's pillars, it can qualify as a green transactional product.
BBVA brings sustainability to the transactional product
Under this framework linked to the UN Sustainable Development Goals, which also takes into consideration market standards such as the 'Green Bond Principles', the 'Social Bond Principles', the 'Sustainability Bond Guidelines' and the 'Green Loan Principles', BBVA will classify its clients' operations as:
Green transactional product. Financial instruments related to green projects, new or existing, aligned with the three pillars of this framework: Selection of projects based on the SDG, use of funds or guarantees, and the monitoring of the products themselves through customer reporting.
Social transactional product. For new or existing social projects, aligned with the pillars of the framework.
Sustainable transactional product. When the projects for which the financial instruments were intended include green and social factors at the same time.
The range of products affected by this framework are included in BBVA's corporate transactional product portfolio: buyer credit, factoring, guarantees, letters of credit, renting and leasing, reverse factoring, supplier credit, export loan, and working capital loans.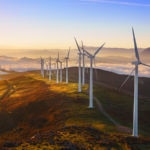 This framework linked to the SDG is a proactive initiative promoted by BBVA's corporate transactional banking team
About Siemens Gamesa Renewable Energy
Siemens Gamesa is a global leader in the wind power industry, with a strong presence in all facets of the wind business: offshore (#1), onshore (#2) and services (#2). In 2017, the company placed first on the turbine OEM ranking compiled by Make Consultancy with a market share of over 17%.
Through its advanced digital capabilities, the company offers one of the broadest product portfolios in the industry as well as industry-leading service solutions, helping to make clean energy more affordable and reliable. With 89 GW installed worldwide, Siemens Gamesa manufactures, installs and maintains wind turbines in the onshore and offshore segments. Its order backlog stands at €22.8 billion. The company is headquartered in Spain and listed on the Spanish stock exchange (traded in the Ibex-35 index).