BBVA tightens financing restrictions on sectors with significant environmental and social impacts
BBVA has released its updated financing policy addressing sectors that have a serious environmental or social impact. The main change to the policy is the inclusion of more limits and a tightening of restrictions for the mining, energy, infrastructure, and agribusiness sectors. In addition, the updated policy provides clear guidance on the management of clients and business activities related to these industries. The transportation of tar sands has been explicitly added to list of prohibited activities.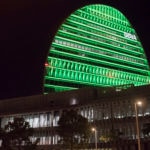 Each year BBVA revises its 'Sector Norms for Environmental and Social Due-Diligence' in order to reflect the changing landscape vis-a-vis sustainability and to address new legal recommendations, emerging risks, and the concerns of the bank's stakeholders. These norms are updated to ensure alignment with international regulations and relevant best practices.
To this end, the new norms have incorporated the following changes:
For the energy sector, the carbon threshold as a percentage of the total energy generation mix has been reduced from 40 percent to 35 percent.
The transportation of tar sands (crude bitumen) has been explicitly added as a prohibited activity alongside its exploration and production, both of which had been previously prohibited. At this time, BBVA has no financing exposure in projects related to the exploration, production, or transportation of tar sands. Nor are there any projects of this kind in the pipeline.
In the energy and agriculture norms, reference to biofuels as an alternative to combat climate change has been removed.
In addition, new restrictions related to tobacco advertising have been included.
"Our Sector Norms allow us to set clear limits so that we can better manage our indirect impacts on both the environment and human rights. At BBVA, we are aware that we must make even more progress so that we can be the catalysts of change that our society needs.  To that end, BBVA and four other banks have jointly committed to gradually aligning our loan portfolios – in the most susceptible sectors – to the Paris Agreement," explained Antoni Ballabriga, BBVA's Global Head of Responsible Business. The Group is also working together with the global think tank, 2º Investing Initiative, on the development of an advanced science-based methodology to evaluate the relevant portfolios' compatibility with the Paris Agreement. "A methodology we hope to use in 2019 to cover electricity generation, energy (oil and gas), mining, and vehicle manufacturing", Ballabriga explains.
The transportation of tar sands has been explicitly added to list of prohibited activities
This effort is part of BBVA's agreement with ING, BNP Paribas, Societé Génerale, and Standard Chartered, (the 'Katowice Commitment') to adapt their loan portfolios to the Paris Agreement. In an open letter to world leaders and heads of state gathered at COP24, these banks committed to structure the financing and design the financial services that are needed to support their customers in the transition to a low-carbon economy.
A year ago, in February 2018, BBVA announced its climate change and sustainable development strategy, called 'Pledge 2025.' These standards are aligned with BBVA's Commitment on Human Rights, which was originally drafted in 2008 and recently updated. BBVA is rigorous and disciplined about the fulfillment of its functions and before making financial decisions, it assesses the potential social and environmental impacts of projects in which it may become involved.
An international company with a footprint spanning dozens of countries, the bank has signed up the United Nations protocols referred to as the  Principles of the Global Compact, which asks companies to embrace, support, and enact a set of core values in the areas of human rights and the environment. BBVA has also been a signatory of the  Equator Principles since 2004 and is involved in different industry initiatives such as The Thun Group on Human Rights.
During the definition phase of this strategy, BBVA consulted with relevant players among its different stakeholders. One of them is ShareAction, a non-profit, which is leading the push for responsible investment practices, promoting more responsible conduct from companies related to environmental, social, and corporate governance matters. This non-profit has enthusiastically received BBVA's commitments.
Furthermore, BBVA's Sector Norms places the Group among the world's top ten out of 42 banks assessed specifically on their tar sands policy, an assessment undertaken by Banktrack, the leading activist NGO in environmental and human rights issues in the financial sector. In fact, its responsible business approach has kept BBVA off  the list of the 36 global banks with extreme exposure to fossil fuels (coal, tar sands, oil exploration in the Arctic and deep waters, and liquefied natural gas).
In its updated Sector Norms for Environmental and Social Due Diligence, BBVA expresses its gratitude for the invaluable contribution of its stakeholders, among which are included international agencies, regulators, and non-governmental organizations.