BBVA to support UN-backed SME coalition on its path towards decabornization by 2050
BBVA has become the first financial institution to join the SME Climate Hub, a global initiative launched to help small and medium-sized companies to adopt sustainable measures as part of their activities to achieve the most ambitious target set in the Paris Agreement: Net-zero greenhouse gas emissions by 2050. Through this alliance, BBVA, recognizing the pivotal role that small and medium-sized companies play in decarbonizing the planet, will support and finance these businesses in their eco-transition process.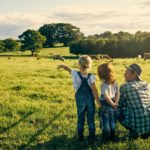 Over 2,200 SMEs from almost 80 countries have already joined the coalition. SME Climate Hub will serve as a guide for companies to adapt their businesses based on environmental criteria. To do this, the hub provides access to tools and resources - some developed by the United Nations Intergovernmental Group of Experts on Climate Change (IPCC) - to incorporate sustainable measures into their business activities to become greener, more resilient and competitive activities.
The SME toolkit includes everything from carbon footprint calculators, guides to tap into new financing sources for funding energy efficiency projects, tips to raise awareness about their climate commitment and recommendations to become drivers of change.
"We need the whole economy to tackle this transition, and SMEs are essential. The financial sector plays a key role in supporting customers, not only with financial products, but also offering guidance and integral advisory support during their environmental transition. Once again, this alliance attests to BBVA's commitment to the SME segment. We will do all within our reach to encourage Spanish small and medium-sized enterprises to join this initiative," said BBVA Global Head of Responsible Business Antoni Ballabriga during the presentation event of the SME Climate Hub in Spain.
The event was also attended by Valvanera Ulargui, General Director of the Spanish Office for Climate Change (OECC), María Mendiluce, CEO of We Mean Business Coalition; Gonzalo Saénz de Mera, Vice-Chair of the Spanish Group for Green Growth, as well as representatives from other companies that have joined the initiative.
The SME Climate Hub is founded by the We Mean Business Coalition, Exponential Roadmap Initiative, the International Chamber of Commerce and the United Nations - through the 'Race to Zero' campaign - in collaboration with the University of Oxford and Normative.
The 'Race to Zero' Campaign is a global UN sponsored initiative that mobilizes and urges businesses, cities, regions, investors and civil society to adopt urgent measures to halve global emissions by 2030, as a first step to achieve carbon neutrality in the future.
This is how BBVA helps SMEs to calculate their carbon footprint
To help Spanish companies get a clear picture of the carbon dioxide emissions resulting from their daily activity, BBVA has developed a tool that converts energy-related data into tons of CO2. The tool uses aggregate information on electricity, gas or fuel expenses from businesses' bank accounts and applies the corresponding CO2 emission factor to each one of these expenses to render the estimates, without requiring account holders to take any further action. The system is able to identify these consumption levels based on those of similar businesses based on size, turnover and sector of activity, and compare the expenditure average to identify potential inefficiencies.
BBVA's carbon footprint calculator also includes a tracking feature that provides a monthly evolution of carbon emissions and energy costs. This will allow SMEs and companies to adopt environmentally conscious measures that will also help them save more.
Curbing emissions, BBVA's goal
BBVA intends to accompany and help clients move towards a more sustainable world. To do this, it has placed sustainability at the core of its business and singled it out as one of its six strategic priorities, with a double focus: climate action and inclusive growth. As part of its Pledge 2025, BBVA has committed to mobilize €200 billion between 2018 and 2025 in sustainable financing – twice the amount pledged in its original target. As of June 2021, the bank had already channeled €67.1 billion.
Earlier in 2021 the bank announced that it would stop financing businesses engaging in coal-related activities, by 2030 in developed countries and before 2040 across the remainder of its footprint. It has also committed to achieve carbon-neutrality by 2050, taking into account both direct (the bank became carbon neutral in direct emissions in 2020) and indirect emissions, i.e. emissions by customers it finances.
Today, BBVA is Europe's most and the world's second most sustainable bank according to the Dow Jones Sustainability index.