Garanti BBVA joins Ecording to plant 100,000 seeds for female entrepreneurs and raise awareness of the importance of their work.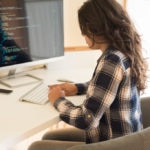 "Garanti BBVA has been giving special support to women's entrepreneurship for 15 years, which is of great importance for economic and social development in our country,"  applauded Sibel Kaya, Vice President of Garanti BBVA. In this sense, and to commemorate this day, the bank launched an initiative to collect 100,000 seeds with Ecording to help support and raise awareness of women's entrepreneurship. "Within the scope of our sustainability strategy, we consider people, the environment and nature as a whole," she said.
The executive stressed that it is really important for the bank that women have the same representation as men in society and business life. "We believe in equal opportunities as the most important element of sustainability." On this point, the executive identified support for entrepreneurs as one of the bank's main strategic lines.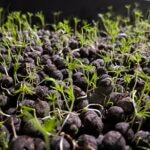 In closing, Sibel Kaya assured that Garanti BBVA is committed to continue to stand by female entrepreneurs and take care of their financial health. "Through appropriate advice, guidance and support we will accompany these women in their businesses and offer guides to facilitate their work and their lives."