Green digital finance is geared to finance initiatives with a sustainable development goal. Its aim is to speed up the reassignment of capital to carbon-neutral assets and release new sources of climate and socially just finance.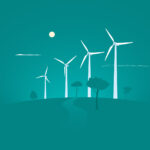 Climate change is the biggest challenge of our time, according to the United Nations.There are other challenges closely linked to this environmental challenge, such as lowering pollution, putting an end to garbage in the oceans, promoting the energy transition and implementing a sustainable food model. Digital green finance, which includes a wide range of technologies like big data, artificial intelligence, blockchain and the internet of things (IoT), offers innovative solutions to extend sustainable finance and the prospect of a more efficient, accessible and less vulnerable financial system.
It may therefore be a useful method of addressing these challenges, because technological and innovative models can be applied to promote sustainable investment and their results can be recognized and compensated. Antoni Ballabriga, global head of Responsible Business in BBVA, has recognized the importance of connecting digitalization and sustainability "to unleash the full potential of the banking sector and the financial system in contributing to the UN's Sustainable Development Goals (SDGs) and the Paris Agreement.
"In a world that is increasingly concerned with caring for and preserving the environment, an increasing number of companies are investing in projects which aim to reduce the environmental impact or promote sustainable policies," explains Óscar Fuente, director and founder of the business school IEBS. He points out that "the number of investors who include these variables in their investment algorithms" has also increased.
But what precisely is green digital finance? Marianne Haahr, CEO of the Green Digital Finance Alliance (GDFA), explains that it means "harnessing emerging technologies and digital tools to create new services, products, strategies and commercial models that work to create offers focused on the green finance demanded by today's user."
According to Fuente, it is a term that is used increasingly in many countries and that refers to a number of institutional policies and agreements to attract private capital investment to green industries: "That covers from environmental protection to clean energy conservation through financial services." Green finance can adopt a variety of formats, "such as green bonds, green loans, green insurance and other financial derivatives."
Why is it important to invest in this kind of finance? Haahr explains that green digital finance has the potential to escalate compliance with the Paris Agreement on Climate Change and the sustainable development goals by tackling existing barriers. The Paris Agreement is the biggest binding agreement on climate change and establishes a global action plan to limit global warming. Among the advantages of this type of finance, Haahr notes that "they help to address the information asymmetry between investors and the real economy by offering data in real time at the level of assets." She also mentions that they enable change to be monitored: "For example, tracking issues of an asset automatically."
"To sum up, green technology is a way of accelerating the reassignment of capital to carbon-efficient assets, as well as unblocking new sources of climate and socially just finance," she explains. Fuente considers that the demand for ecological or sustainable solutions "will continue to increase over the coming years, with products such as organic food, organic clothes and clean energy, so this is a good time to invest in the sector."
An alliance for green digital finance
BBVA has been the first Spanish bank to join Every Action Counts, a coalition promoted by the Green Digital Finance Alliance. This coalition was created with the aim of involving at least 1 billion citizens across the world through technological and digital initiatives to boost action and ecological awareness by 2025.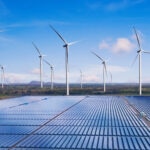 Because apart from improving the quality of life of all the people on the planet, digitalization also boosts sustainable development, as Fuente explains: "Tools like big data and artificial intelligence, as well as the use of blockchain technologies, play a key role in accelerating sustainable finance." The impact of new technologies on the environment can be huge: "Artificial intelligence could automate the tasks of recycling by classifying materials; 3D printing could contribute to savings in materials; and drones could be programmed to reforest zones that are difficult to access."
For Haahr, all technologies have the potential to accelerate sustainable finance. For example, she highlights that the internet of things (IoT) and satellite technology provide data on assets in real time. "Most technologies are implemented and converted into green finance solutions, so technology is not in itself a game changer; it is in the combination of technological solutions where all the potential lies," she concludes.