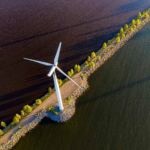 Green bond market reaches record highs
BBVA Global Markets Research estimates that the current size of the green, social and sustainable bond market is approaching $1 trillion, equivalent to an estimated 0.86 percent of the total bonds in circulation.
Thus far in 2020, bond issues have remained resilient despite market volatility from Covid-19. However, it has structurally changed the ESG bond market with social bonds playing a more significant role than ever before.
Global issuance of instruments labeled as green, social and sustainable totals $351 billion in 2020 - an annual increase of 37 percent.
EU to become largest issuer of green and social bonds
European Commission President Ursula von der Leyen recently announced the target of raising 30 percent of the funds for the recovery plan, Next Generation EU funds (€225 billion) through green bonds. The funds will mainly be allocated to projects related to hydrogen, renovation and electric charging points.
The €225 billion in green bonds and €100 billion in social bonds that the European Commission plans to issue in the coming years would make this institution the largest single issuer of these instruments by some margin.
New sovereign issuers breathe new life into green bonds
New sovereign bond issues have joined the ESG bond market in 2020, including: Germany, which issued an innovative form of twin bonds; Mexico with the first sovereign bond with a sustainable label in Latin America; and Sweden.
The total size of the universe of green, social and sustainable labeled sovereign bonds reached $89 billion in 2020 - the equivalent of approximately seven percent of all ESG issues over the past two years.
Global Markets Research analysts are expecting new sovereign issuers to join the market, including Spain, Italy and Portugal, which could issue green bonds.
The ECB: getting greener by the minute
On September 22, 2020, the ECB announced that it would begin accepting sustainability-linked bonds as collateral starting January 1, 2021, provided that the other eligibility criteria are met. They will also be potentially eligible for APP and PEPP programs as long as they comply with the program specific eligibility criteria.
This represents a significant boost for the future prospects of the issuance of these instruments in Europe. In fact, BBVA Global Markets Research analysts expect to see a pick-up in issuance in the coming months.
As part of the strategic review underway at the European Central Bank, the importance of climate change as part of the central bank's wider mandate is being given further consideration.