The European Commission has published its taxonomy for sustainable finance, a classification instrument to help financial players and companies determine which activities qualify as sustainable. Investments in projects and activities that pursue the European Union's environmental goals contribute to the transition towards a low carbon economy.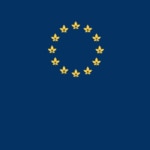 Over the past century, carbon dioxide emissions have increased almost without interruption. The Paris Agreement, approved in 2015, obliges signatory countries to cut their greenhouse gas emissions. Virtually every industry has a part to play in contributing to the transition towards decarbonization. The financial sector is particularly well positioned to demonstrate its commitment to green finance and sustainable infrastructure. The European Commission has released its final report on the EU Taxonomy for sustainable finance. Its primary objective is to help steer private capital to activities that benefit the environment in the long term.
Arturo Fraile, Regulation Manager at BBVA Research describes the taxonomy as an official European Union dictionary that will help players in the financial sector determine which economic activities are considered to be environmentally sustainable. "We'll use it to understand if investments, financial products, and financing activities align to the criteria it defines and to what degree," he explains. Likewise, he points out that it will contribute to increased transparency and will help verify the extent to which specific activities contribute to the fulfillment of the objectives set out in the Paris Agreement. The Paris Agreement establishes measures for the reduction of greenhouse gases, and in one of its articles it specifies that the financial sector should channel funding in such a way that contributes to a sustainable world.
Arturo Fraile: "We'll use it to understand if investments, financial products, and financing activities align to the criteria it defines and to what degree"
The European Commission has established six environmental goals: climate change mitigation; adaption; the protection of water and marine resources; the transition to a circular economy; pollution prevention and control; and the protection and restoration of biodiversity and ecosystems.
The taxonomy report, published on March 9th, defines the economic activities that substantially contribute to the first two goals, mitigation of and adaptation to climate change. It will be implemented by the end of 2021. A supplementary taxonomy that encompasses those activities that contribute to the fulfillment of the other four environmental goals is due in the coming months and will go into effect a year later, at the end of 2022.
Arturo Fraile highlights four short and medium term milestones related to regulation and financial supervision. First, expanding the taxonomy beyond its initial environmental scope, so that it also encourages economic activities that are socially sustainable. Second, the development of a classification system that identifies those economic activities that seriously harm the environment. Third, updating the non-financial information directive planned for 2020, which will contribute to increased transparency thanks to access to more reliable, information that can be used to make apples-to-apples comparisons. And finally, stress tests that weigh the risks stemming from climate change.
The document also addresses the need to prevent financial players from falling prey to businesses that try to pass themselves off as sustainable when they are not. The European Commission will require companies to use a common standard of language to clarify the sustainability of their investment strategies. Specifically, they will have to explain how and to what extent their financial products align to the taxonomy. In accordance with their approach, in the future the Commission plans to introduce ecological labels to be used to classify available products.
According to the Commission, this plan could be useful for European legislators tasked with creating common definitions for sustainable activities and investment practices. It would also help to put environmental data in context, to reward companies that follow the guidelines outlined, and allowing investors to compare environmentally-focused financial products.
Antoni Ballabriga, BBVA's Global Head of Responsible Business, is convinced that the taxonomy will be the backbone of the European Commission Plan and will become the dictionary of reference for banks. "It will be used to inform the market, investors, and supervisors about sustainable finance activity that has been developed," says Ballabriga, who is also Chair of the United Nations Environment Programme Finance Initiative (UNEP FI) Steering Committee.
In recent years, the financial sector, and BBVA specifically, have forged ahead in offering their private customers more and more sustainable products. Examples from BBVA include its loans for sustainable property developers and its green loans for electric and hybrid vehicles. Ballabriga maintains that committing to sustainability is cost-effective.
Antoni Ballabriga: "It will be used to inform the market, investors, and supervisors about sustainable finance activity that has been developed"
The Commission argues that a good way to start using the taxonomy in investment strategies is to segment the activities for those companies that a fund has invested in then verifying which areas are eligible. Committing to those that are sustainable will contribute to the growth of sectors with low greenhouse gas emissions and to the decarbonization of those that currently do emit large quantities of carbon dioxide.
According to Antoni Ballabriga, sustainable finance will become increasingly important to financial institutions' strategies. He explains that UNEP FI and the European Banking Federation have launched a project that will shortly help banks apply the taxonomy designed specifically for the capital markets, thereby providing them with common criteria across the entire industry. "It is time for the private sector, in our case the financial sector, to take a definite step forward. The global agenda calls for the participation of governments, businesses, the financial sector and of course, society as a whole," he concludes.