Sustainable financing reaches the Spanish funeral services sector thanks to BBVA and Funespaña
BBVA and Funespaña formalized a sustainability-linked loan with KPI metrics, becoming the first case of sustainable financing in the Spanish funeral sector which will include three sustainability indicators. The seven-year financing in which the fixed interest rate that the company will pay depends on the fulfillment of three indicators, one environmental and two social. To carry out the operation the bank acted as a sustainable coordinator and Valora as a sustainable consultant.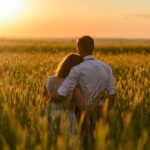 BBVA and Funespaña converted a €9 million bilateral loan into a sustainable one that was granted to the company by the financial institution last August. The interest rate applied to said financing will depend on its compliance of the following three indicators that were established in line with the company's strategy, one for environmental performance and the other two for social performance:
Carbon footprint reduction, by way of incineration services emissions.
Promotion of female over male personnel in managerial positions.
Increase their focus and aid for vulnerable groups.
Valora, which has served as a consultant in analyzing information regarding Funespaña's environmental and social processes, issues a Second Party Opinion report that allows the company to link this loan to the aforementioned sustainability indicators. These indicators are aligned with the United Nations' Sustainable Development Goals, specifically with SDG 13, to adopt urgent measures to combat climate change and its effects; SDG 5, to achieve gender equality and empower women; and SDG 10, to reduce inequality.
Funespaña's mission is to provide services to the family of the deceased to help them overcome the emotional crisis produced and its consequences, offering alternatives for personalized solutions with excellence in service. Among its values, leaving a better world for future generations while respecting the environment. With this operation, Funespaña reinforces its commitment to people by promoting and enhancing actions that allow a visible legacy for societies today and tomorrow, within the Group's sustainable growth efforts.
"For years, Funespaña has been totally ecologically committed to reducing its environmental impact, greenhouse effect and pollution, as well as minimizing waste and optimizing its use of natural resources. We are a reference in the funeral sector for our implementation of socially responsible policies that promote equality and social inclusion," says Rafael Gómez de Castro, Funespaña's Financial Director.
Luís Enrique Rodríguez, Global Head of Insurance, Asset Management Coverage, and Head of Sustainability at BBVA CIB Spain, points out: "At BBVA we want to accompany clients like Funespaña who, with the formalization of this first sustainable operation, is at the forefront of the funeral services sector with a commitment not only to the environment, but to people. Sustainability is at the center of BBVA's strategy; we are convinced that we will only achieve a greener and more inclusive future by supporting our clients, in all sectors, to make their own transitions towards that future."
BBVA, a leader in sustainable finance
As a sign of its firm commitment to the fight against climate change, in 2018, BBVA approved its Pledge 2025, for which it has already mobilized more than €50 billion ahead of its 2025 target in green financing, sustainable infrastructure, social entrepreneurship and financial inclusion. The bank has the capacity, knowledge and experience to provide its clients with superior advice on sustainable financing solutions and is playing a key role in this market's development.
Within the sustainable loan business, BBVA has been a pioneer and a fundamental driver, making it one of the most globally active institutions, particularly in Spain. In 2020, the bank participated in a total of 52 green and sustainable operations, of which it led a total of 15 syndicated loans and 13 bilateral operations globally for clients from various sectors