Only a very special breed of people can make it to the top of the world's tallest mountains. They are the ones chosen to touch the sky, to see the world at their feet, to reach peaks that stand over 8,000 meters tall, where visibility changes and where views can be as spectacular as scarce is the air for breathing. Carlos Soria is one of these heroes and, in many aspects, a unique one.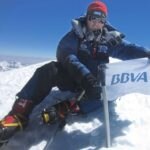 He climbed his first eight-thousander, the Nanga Parbat - 8,125 meters tall - in 1990. He was 51 years old.
His next challenge was the Gasherbrum II's 8,035 meters, and he climbed them in 1994 at the age of 55.
Carlos Soria climbed Mount Cho Oyu in 1999 at the age of 60. Ascending a 8,201 meter mountain was quite a way to celebrate such a remarkable birthday.
Not even the most mythical mountain in the history of mankind was too high for Carlos Soria. He climbed Mount Everest, 8,848 meters tall in 2001, at the age of 62.
The climber from Avila climbed the 8,611 meters of the mythical K2 in 2004 at the age of 65. The images of Carlos Soria reaching the summit will live on in memory.
The turn for Broad Peak and its 8,047 meters came in 2007. Carlos Soria, then 68 and in enviable physical condition, was able to beat the Chinese colossus.
In 2008, barely one year after climbing Broad Peak, Carlos Soria climbed Mount Makalu, at the age of 69.
If in 1994 Carlos Soria climbed Gasherbrum II, 15 years later it was turn for the older sibling. The Gasherbrum I stands 8,068 meters above sea level. Carlos Soria climbed the mountain in 2009, at the age of 70.
Sama is a village in the Himalayas that Carlos Soria is quite fond of. He has visited on several occasions, one of the last right before reaching the summit of the Manaslu in 2010. It was the tenth eight-thousander of his career. 71 years of age and another challenge accomplished.
In his determination to climb an eight-thousander per year, Carlos Soria's next goal was to climb the  Lhotse and its 8,516 meters. He succeeded in 2011, at the age of 72.
Last year, the year of his 75th birthday, Carlos Soria took on his latest challenge and climbed all the way to the summit of the Kanchenjunga, 8,586 meters.
Follow Carlos Soria's challenge on social networks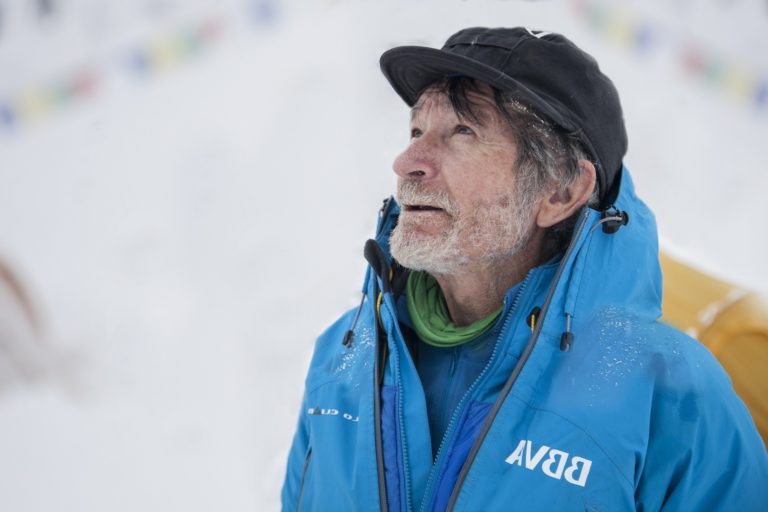 Official webpage
facebook.com/yosuboconcarlossoria
instagram.com/yosuboconcarlossoria
@RetoCarlosSoria