A poll by the international coworking and entrepreneurship network Impact Hub, which was conducted among the 16,500 professionals who work in its spaces, revealed what social entrepreneurs value the most when it comes to working with a community and how it helps them to promote their businesses.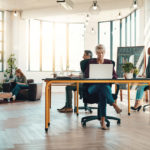 "If you want to go fast, go alone. If you want to go far, go together." This famous proverb has become an irrefutable truth for the social entrepreneurs who work in a collaborative network. According to the Impact Hub survey, whose results were analyzed by the Vienna University of Economics and Business' Social Entrepreneurship Center, the biggest benefits of working with a community are the following:
Inspiration
A collaborative environment is a source of innovation and good ideas, which is essential to advance in the world of social entrepreneurship. 77 percent of those surveyed report that the inspiration that the community provides them motivates them to overcome the challenges in their business.  70 percent value constantly learning about new issues and trends, and 65 percent underscore the flow of ideas that takes place in these ecosystems.
Connection
The percentages skyrocket when it comes to assessing how important connections are for social entrepreneurs. According to the Impact Hub report: "Whether they are independent professionals or intrapraneurs in a larger organization, the right connections and a supportive community are essential to embark on the corporate journey."
For this reason, 84 percent of professionals point to the sense of belonging to a community as one of the biggest benefits of the entrepreneur ecosystem; 76% to the partnerships and collaboration with other members; and 68% to contact with mentors and experts.
Trust
Communities of entrepreneurs generate connections among the social enterprises so they can mutually support each other to grow. As Impact Hub explains in its report, the connections that are created "not only increase members' social capital, but also help to diversify sources of investment, accelerate growth and boost impact." However, in order to receive these benefits, it is necessary to trust the other members of the community, something 82 percent of survey respondents consider fundamental. This trust helps them feel comfortable when discussing new ideas with other professionals (78 percent), to be convinced that the time and effort spent helping others will come back to them when they need help (67 percent) and to reinforce their sense of belonging (73%). And for the most advanced companies, the poll reveals that collaboration "leads to higher income growth and improves the quality of service provided, demonstrating the benefits of creating connections on all levels."
The benefits of belonging to a network of entrepreneurs usually includes marketing advice, access to possible partners and providers, and participation in contests and training sessions, among others. Once the entrepreneurs reach their targeted growth, the network continues to benefit them, offering guidance about entering other markets or establishing new connections with possible partners and investors.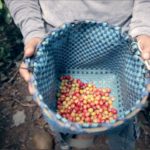 The BBVA Momentum network
BBVA Momentum, BBVA's program to support social entrepreneurship, has created a network of collaboration and contacts that continues to grow year after year. It includes participating companies from all years of the program, the mentors and specialists that help entrepreneurs develop their growth plan, the team of experts in charge of training, possible investors, the BBVA Momentum team, as well as other relevant actors from the social entrepreneurship world.
The figures speak for themselves. Since it was first launched in 2011 though 2018, BBVA Momentum has benefited 515 entrepreneurs from six countries, and they have worked with 319 menors and experts from BBVA and other sectors.  The 169 companies participating this year from Colombia, the U.S., Mexico and Turkey will join this supportive ecosystem. All of them are experiencing the networking benefits, the synergies among different members of the entrepreneurial network, the opportunities for growth and above all, the security and confidence that comes with a network that supports and promotes their entrepreneurship.