The pandemic has been one of the greatest health crises in recorded history. Thanks to rapid advances in science and technology, the light at the end of the tunnel is getting closer. Major vaccination efforts are currently underway to immunize the world's population. According to data from health authorities compiled by Our World in Data, 39.7% of the world's population has received at least one dose, while, as of today, almost 2.1 billion people across the globe are fully vaccinated.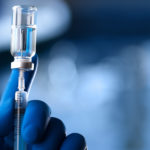 There are many theories surrounding Covid-19 vaccination. However, the World Health Organization (WHO) and expert health authorities around the world are urging people to get vaccinated as the best solution to end the pandemic. The sooner people are immunized, the faster it will be possible not only to slow the spread of the disease, but also to limit its impact on the economy.
The benefits of vaccination
According to the WHO, vaccination is a simple, safe and effective way to protect against harmful diseases before coming into contact with them, as it activates the body's natural defenses to learn to resist specific infections and strengthen the immune system.
In this sense, vaccination against COVID-19 will reduce the risk of becoming seriously ill and dying, since the person will be better protected. Immunity will not be 100%, since a vaccinated person can still catch the disease; however, the consequences for the body are expected to be much less.
The main benefits are:
COVID-19 vaccines can also prevent you from becoming seriously ill even if you contract the virus.
TAll Covid-19 vaccines are safe and effective.
By getting vaccinated yourself, you also protect the people around you.
It is a safer way to develop immunity.
Accordingly, leading organizations such as the Centers for Disease Control and Prevention (CDC) of the United States state on their website that the vaccines are safe. They highlight three main points:
Vaccines were developed based on scientific knowledge used for decades.
They are not experimental. They went through all the required stages of clinical trials. Extensive testing and monitoring have shown these vaccines to be safe and effective.
COVID-19 vaccines have undergone, and will continue to undergo, the most intensive safety monitoring in history..
Vaccination around the world
Worldwide, more than 3.19 billion doses of coronavirus vaccine have been administered so far, according to figures compiled by Our World in Data. According to these figures, almost 27% of the world's population has had both doses (approximately 2.1 billion people).
By country, China leads the global tally with more than two billion vaccines, followed by India, with more than 632 million doses administered. These countries are followed by Western nations such as the United States, which has administered 368 million injections; Brazil, with more than 187 million; and Turkey, with 93 million.